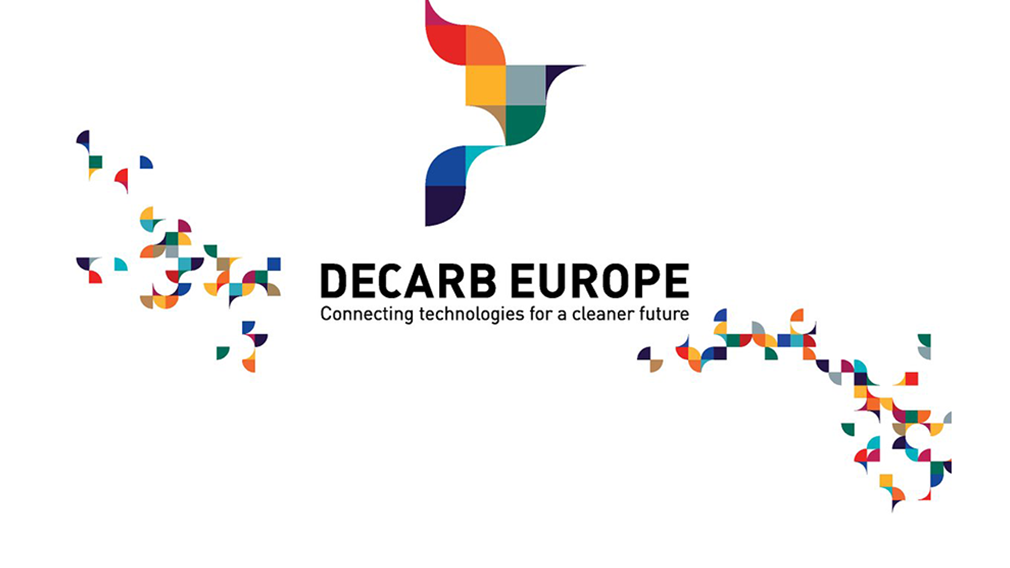 Today, 12 European organisations have presented the Report "DecarbEurope 2017: Connecting technologies for a cleaner future". The publication is a first landmark of this multi-partner and multi-channel campaign to decarbonise Europe. In 120 pages, the report takes you on a journey to 10 cost-effective technical solutions that each can reduce European greenhouse gas emissions by several hundred million tons per year.
Ecosystem that connects technologies, policies, and markets
The goal of our DecarbEurope initiative is to engage decision-makers in policy and industry by showing cost-effective technical solutions that each reduce European greenhouse gas (GHG) emissions by several hundred million tons per year. The campaign is an initiative of the European Copper Institute, in a partnership with 9 organizations and 2 media partners.
According to Bernard Respaut, Chief Executive of European Copper Institute, this campaign is a clear wake-up call for action: "The European Union's leadership on climate change relies on reducing greenhouse gas emissions from energy-intensive sectors, and equally all the way down their respective value chains. To reach reductions that will keep us well below 2 degrees Celsius as stipulated at the CoP21 in Paris 2015, we need structured support for the full decarbonisation of technologies to foster economic growth and to consolidate EU leadership on addressing climate change globally. This unique campaign provides a cross-sector roadmap that is not limited to a single technology."
At the forefront of the Clean Energy transition
Each solution promoted by DecarbEurope is technology-based, cost-effective, market-mature, scalable and provides concrete solutions for a smart and user-centric energy system with ambitious targets. DecarbEurope wants to encourage policy and market instruments to remove barriers that are currently hindering those solutions from full-scale activation. And that message has not passed unnoticed, witness the foreword by Commissioner Miguel Arias Cañete: "To create growth and jobs, the EU industry must be at the forefront of the clean energy transition. Accordingly, the Commission welcomes industry-led initiatives that might strengthen industrial links in the overall value chain and integrate non-economic actors such as social partners and consumer organisations. Initiatives like DecarbEurope can help to promote the EU global leadership in clean energy and low-carbon technological solutions."
DecarbEurope 2017 Report: engaging with technology
The report is an answer to a growing need to make technology clearly intelligible to decision makers. For each technology, a revealing infographic introduces the reader to its features and benefits. The vast economic and environmental potential - and how to unlock it - becomes immediately clear with the 10 remarkable facts and 5 concrete policy recommendations. To dispel any remaining doubts, the report also presents 30 convincing case studies from all over Europe and 10 interviews with industry leaders who share their future outlook with the reader. A first 2,500 copies of the 120-page report will be distributed on several occasions, such as during during the European Sustainable Energy Week 2017 in June.
The digital edition of the report is available via Revolve Media: https://issuu.com/revolve-magazine/docs/decarbeurope_2017_report
For hard copies and other media assets, please contact:
Stuart Reigeluth, Revolve Media: stuart(at)revolve.media | +32 2 318 3984
About the European Copper Institute
The European Copper Institute (ECI)—founded in 1996 and based in Brussels— coordinates a team of 38 professionals based in 10 offices across Europe, and works closely with its copper industry members on regulatory matters and market development programs. ECI is part of the Copper AllianceTM, which brings together the global copper industry to develop and defend markets for copper, and to make a positive contribution to society's sustainable development goals. Read more about ECI on www.copperalliance.eu.

Contact:
Diedert Debusscher+32 496 10 35 21
diedert.debusscher(at)copperalliance.eu
Twitter: @decarbeurope
---
About Dusan Jakovljevic

Dusan Jakovljevic is co-founder and Director of Policy & Communications of Energy Efficiency in Industrial Processes (EEIP). Educated at the London School of Economics, Dusan has been working in EU public affairs and energy policy since 1999 in London and Brussels. Advocating broadest collaborations among energy transition actors, Dusan supports over 40 associations at Tw4SE (Twitter for Sustainable Energy), and is the engagement expert at DecarbEurope (EEIP is one of over 20 members).