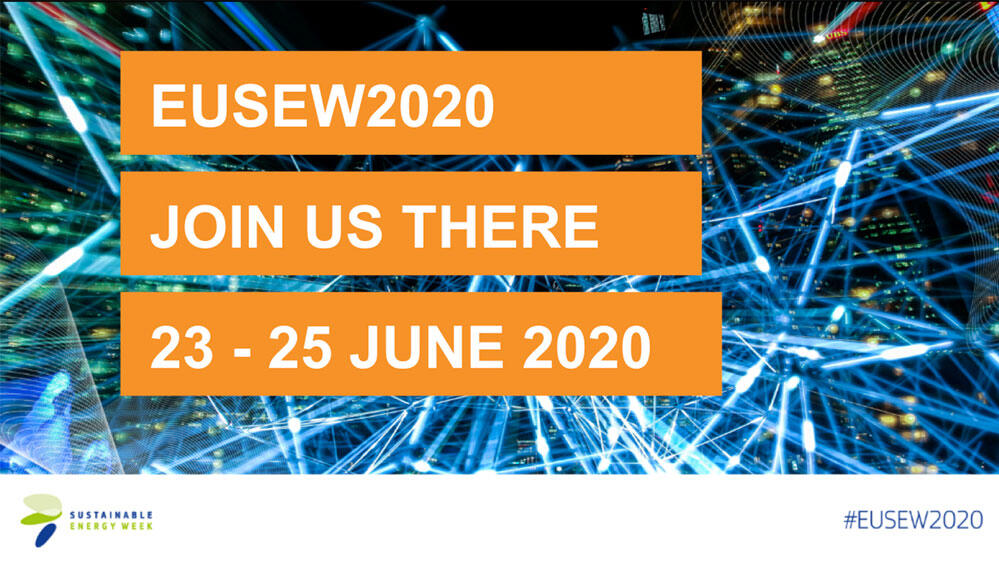 EU Sustainable Energy Week, the key annual event in the EU energy transition and sustainable energy calendar, has been the most consistent frontline activity for us at Energy Efficiency in Industrial Processes (EEIP) for nearly 10 years. Since the launch of EEIP at the European Commission's Charlemagne Building, Sicco Mansholt room, on the 12 April 2011, we have participated at the EUSEWs since. Either as event organisers or as a partners/multipliers. Working as a part of collaborative partnership with DG Energy, EASME, event organisers, DecarbEurope and a widest range of industrial partners, EUSEW has became an inseparable part of the EEIP's 'DNA'.
We are glad to announce that EEIP has been selected as a 'strategical partner' for EUSEW2020. 2020 has been a mythical year for energy efficiency since the first inspiring EU announcement on the 20-20-20 Goals by Andris Piebalgs in 2009. EEIP commitment has since stretched beyond the 'third pillar,' energy efficiency and we are very excited to continue with our support at the highest EU policy level to the European Green Deal for the decade(s) to come.
Please visit eusew.eu for more updates and details on the 15th edition of EUSEW coming on 23-25 June 2020.
---
About Dusan Jakovljevic

Dusan Jakovljevic is co-founder and Director of Policy & Communications of Energy Efficiency in Industrial Processes (EEIP). Educated at the London School of Economics, Dusan has been working in EU public affairs and energy policy since 1999 in London and Brussels. Advocating broadest collaborations among energy transition actors, Dusan supports over 40 associations at Tw4SE (Twitter for Sustainable Energy), and is the engagement expert at DecarbEurope (EEIP is one of over 20 members).
---
Related Content
---