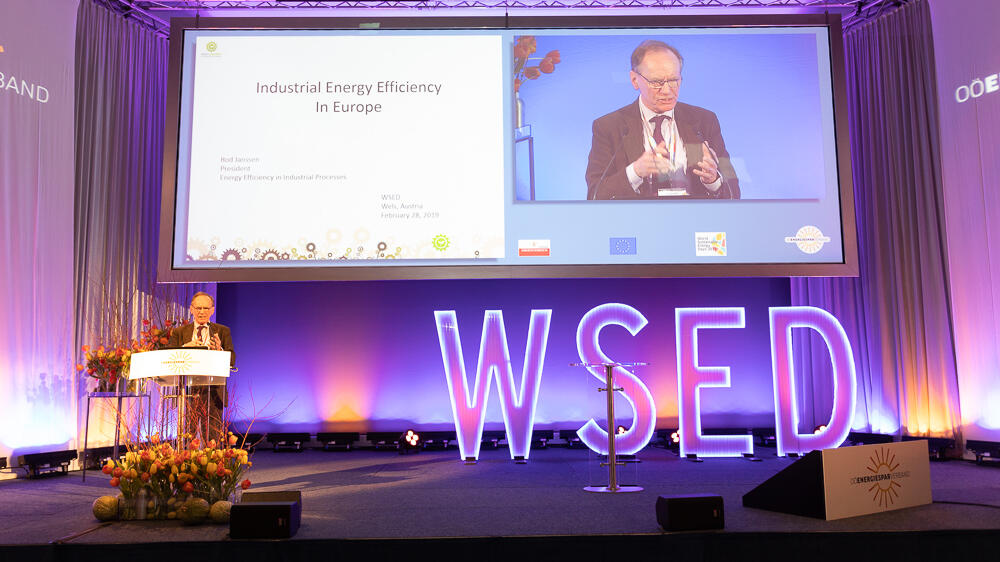 We communicate in many ways. Often it is in our voice, but it can be in our actions, our body language, our facial expressions, our writings and so on.
A few weeks ago, I was a speaker at the Industrial Energy Efficiency Conference at World Sustainable Energy Days. While WSED has been going on for about 25 years, this was the first time it had dedicated a conference to industrial concerns.
I am President of Energy Efficiency in Industrial Processes (EEIP) and we have about 140,000 in our network. We pride ourselves in being a neutral platform, but we have a voice and we do what we can to promote the importance of improved industrial energy efficiency throughout Europe. For that reason, we jumped at the opportunity when I was asked to speak at WSED.
The industrial energy efficiency conference is half a day long, part of a three-day set of conferences on biomass, energy efficiency and young researchers in both energy efficiency and biomass. There were many good speakers on various technical and policy aspects of industrial energy efficiency and then there was a group of short interventions in a section called the voices. Bless the organisers for such an idea.
The voices represented various companies and industry associations (e.g. heat pumps) that could anchor ideas in the real world. Excellent.
I was the second last speaker and nothing is more stirring than testing your own thoughts against that what one has just heard. Well, I realised my PowerPoint presentation was going to be too pedestrian and I really wanted to stir things up.
So, my main theme was about the voice. Yes, many of you will associate it with a singing competition and you would be right to think so. Of course, I did as well (without the singing). I brought it back to the recently approved EU clean energy package that gave a new target for energy savings for 2030. I brought it back to the late 2018 special report from the Intergovernmental Panel on Climate Change that stated we have no choice but to remain below 1.5 degrees C to ensure that the world that we know is not doomed.
Investor Confidence Project
It is necessary to stay positive or else we are really doomed. I mentioned an important project that EEIP is a partner in – the Investor Confidence Project for industry, streetlighting and district energy. Have a look at our EEIP website and my umpteen blogs, but essentially it is designed to "de-risk" projects in order to give the asset owner and the financial community more confidence in both undertaking an energy efficiency project and financing it. No project is risk-free but the process to standardise a relationship between the asset owner and the project developer (often an energy service company) with third-party quality assurance, goes a long way to build confidence. Yes, there are other important non-legislative initiatives in industry, but ICP is definitely one of the leaders.
However, I challenged the audience that they have to raise their voice. It cannot be a not-for-profit organisation in Brussels. It cannot be an annual conference in Wels, Austria. It has to be every one of us. And at all times, and in all occasions. We cannot keep speaking only to our little community (even if 140,000 is not that small). It is encouraging to see what the youth have done globally to raise their voice that they are not at all happy with what our generation has done to address climate change. We may live in a more limited sphere, but that only presents us with more of a challenge.
You will continue to hear from me and EEIP and please add yourself to our network. We welcome everyone to come to the next industrial energy efficiency conference at WSED. We also ask you to take a look at ICP and see how it can work for you. Yes, and how you can work for it.
There is no silver bullet to addressing climate change. This is not an easy challenge. We need you to work with us.
If you want to talk about any of the points I've raised, please contact me at rod.janssen(at)ee-ip.org.
Related articles
Stay tuned! Best ideas for energy efficiency and energy transition...
---
About Rod Janssen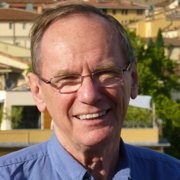 Rod Janssen is the President of Energy Efficiency in Industrial Processes (EEIP). Rod is also member of various Steering Groups and boards such the ICP Europe Steering Group, the SEIF advisory board and the board of ECEEE.