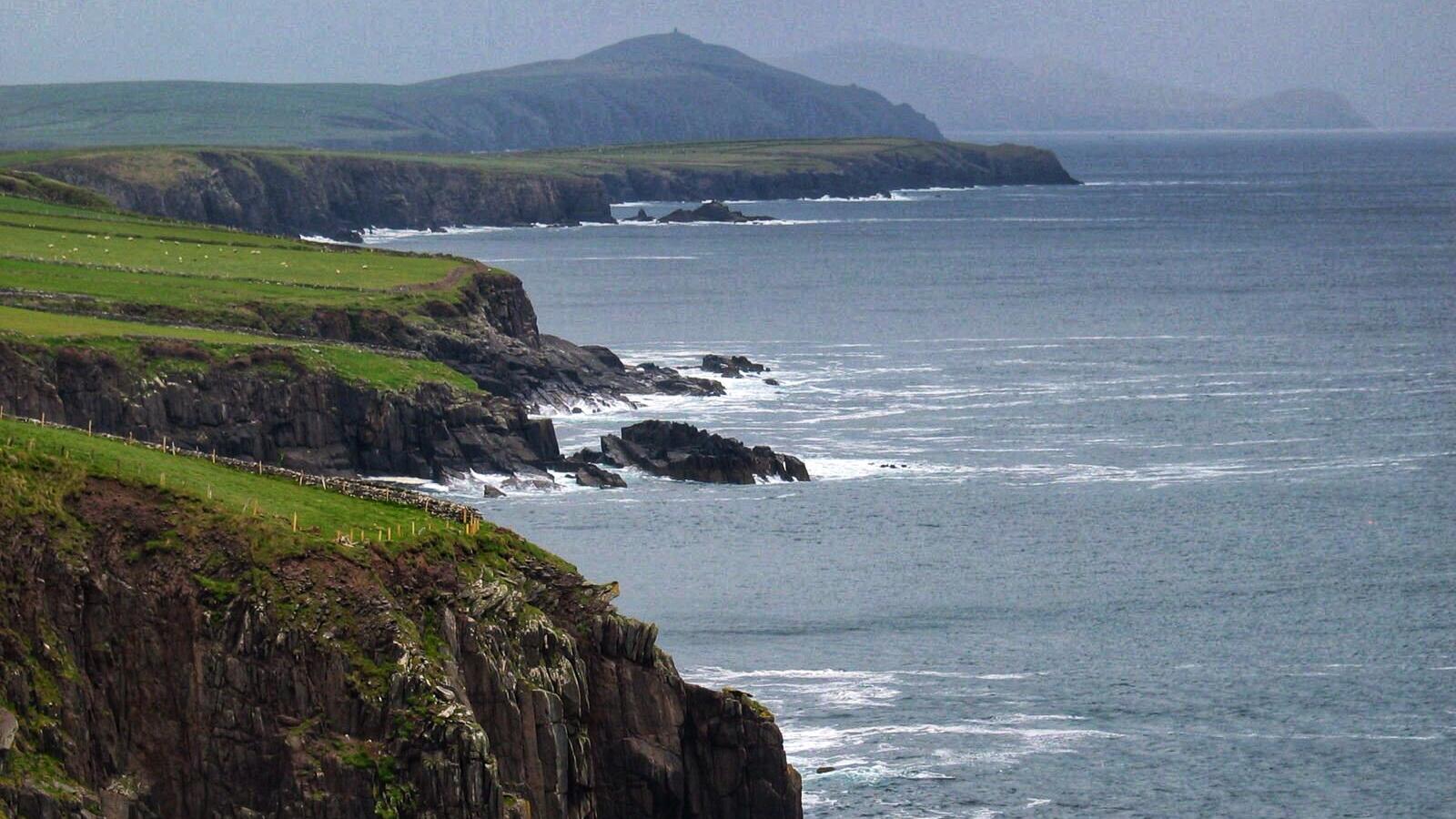 First published here.
What does it mean for the renewable industry in Ireland?
On Tuesday 24th July, the Government of the Republic of Ireland approved the design of the new Renewable Electricity Support Scheme (RESS). This long-awaited decision has provided some clarity about the scale of the government's ambition and the potential future makeup of the Irish renewable industry out to 2030.
Auction design
The new RESS will consist of a series of regular auctions scheduled at frequent intervals. Renewable capacity, which is auctioned will be defined in terms of GWhrs and not by MW installed. The government has estimated that approximately 11-12 TWhrs of additional generation (4,500 MW of onshore wind equivalent) will be required to meet the 2030 electricity from renewable sources (RES-E) target of 55%.
Importantly, a potential roadmap is provided in the RESS design paper outlining the frequency and makeup of the future potential auctions.

The inclusion of this potential roadmap will help developers of onshore wind, solar and offshore wind projects to start planning immediately for their bid strategies in RESS.
Participation by a specific technology will be subject to a three year 'viability gap' look back analysis prior to each auction, to ensure technologies that no longer require a subsidy are ineligible. Also, only those technologies with overlapping viability gaps will be allowed to participate in each auction. An Administrative Strike Price or bid ceiling price will likely be set for each technology.
The stated aim of the RESS design is to have technology neutral auctions. However, the use of potential targeted intervention levers to achieve specific policy objectives for each auction round is mentioned in the document. Some of the notable levers specified are:
Target delivery dates
The target delivery refers to the dates by which a renewable generation project seeking support must be connected and energised. Projects that fail to meet their delivery dates will forfeit their bid bonds and may be excluded from future auction rounds. Target delivery dates are currently expected to be used in the first two auction rounds, RESS 1 and 2.
The requirement for all projects participating in RESS 1 to be connected and energized by the end of 2020 is expected to open this auction to solar even though it currently has a higher LCOE than onshore wind. This is because the technology can be installed quickly (in a few months) and some onshore wind projects may struggle to achieve this delivery date or find lenders comfortable with the tight deadline. A key influence for projects bidding will be the definition of 'connected and energized projects'. Is this defined as a whole facility online or just a proportion? Consideration of how grid connection delays (through no fault of the developer) may impact the delivery date should also be considered in the detailed rule set.
Placing a cap on single technology within an auction
Limiting the amount of capacity one technology can win in an auction would enable the remaining capacity to be allocated to other technologies on a price basis, where prices are set to be within a certain range, e.g. 15% of the (single technology) clearing price. This lever is currently proposed in RESS 2 and possibly further auctions, indicating the government's desire to expand the diversity of the renewable technology base.
The inclusion of this cap in the RESS 2 auction is likely to provide a further opportunity for solar to compete with onshore wind. For offshore wind, ongoing issues with the consenting, licencing and grid connection, and the early auction and delivery dates of 2020 & 2022 respectively, may limit most offshore projects' ability to participate in the RESS 2 auction. It is likely that the most realistic opportunity for offshore wind to participate significantly will be in RESS 3.
Other levers mentioned are technology neutral but with enhanced LCOE. This would prioritise renewable projects, such as biomass and possibly solar/battery storage projects, which are able to dispatch on-demand to the grid. Details of the rules for such a level should be developed more fully to help understand the specifics of how it would operate and the opportunities for these specific technologies. However, it is likely that this will only impact a small share of renewable projects.
Importantly, the design paper discusses the possibility of variation in length of support per technology. Any such move would impact the economics of projects submitting bids and would have to be considered carefully in the auction process. Developers and lenders would want to know of the possibility of any such variation well in advance of any tender process to account for its impact.
Community aspect
An important consideration for the government when designing the RESS was the inclusion of communities in the design. Key points of note for renewable developers is a mandated community benefit fund of €2/MWhr for all RESS supported projects. Projects are also mandated to provide opportunities for communities within 10km to invest in all RESS projects with a preference given to those within 5km. There will be no minimum level of community investment required, and no penalties for projects that fail to attract community investment, provided the offerings have been made in a fair and transparent manner.
There is a commitment towards ensuring that no project is penalized due to the level of investment that is taken up, but the details of how this is implemented will have to be worked out. Since similar schemes operate in countries, such as Denmark and France, this shouldn't be a hugely administrative burden. Nonetheless, details of the scheme would need to be confirmed soon to allow projects to engage meaningfully with communities about such investment opportunities prior to RESS 1 without it feeling like a tick box exercise.
Grid connection
The high-level design paper proposes that all projects bidding into RESS have a grid connection offer. However, an alternative approach proposes that projects approved in the auction have their grid application processed. Whether this would work in reality is currently difficult to envisage, as developers would have to know their actual connection cost before entering the auction in order to submit an accurate bid.
The confirmation of RESS's high-level design along with a target of 55% RES-E (11TWhrs) and proposed roadmap out to 2030, lends confidence to the whole renewable energy industry in Ireland. Project developers can now identify the scale of Ireland's ambition and plan their projects out to 2030 relative to a scheduled set of auctions and capacities.
One potential stumbling block is the significant amount of work required by the department, the Commission for Regulation of Utilities (CRU) and Eirgrid, to facilitate the implementation of RESS and whether all three organisations have sufficient resources to accomplish the detailed design before the scheduled RESS 1 auction date in 2019.
There are numerous wind projects which did not obtain REFIT deadline who would be eager to participate in RESS. If however the RESS 1 auction is delayed, they may struggle to achieve the 2020 deadline or obtain support from lenders comfortable with the deadline. Beyond 2020, onshore wind should be the clear winner in the near to mid-term limited by any single technology cap imposed and any limitations imposed by the expected new Wind Energy Planning Guidelines.
The solar industry is the clear winner with regards to any delay encountered with RESS 1, whilst the 2020 delivery date is maintained due to its speed of deployment. There is approximately 350MW of solar projects with grid capacity to date which could participate in RESS 1. Solar participants in the ECP-1 process will also be keen to learn of their success in obtaining grid capacity. Solar projects are likely to benefit from any single technology cap used in RESS 2 due to the relative immaturity of the offshore sector.
Some of the current offshore wind projects are likely to target the RESS 2 auction, although a significant amount of work is needed from both a regulatory and consenting perspective to allow offshore projects to fully develop and this is likely to push their participation in RESS to RESS 3.
From Michael Sutton
_____________
Related articles
Stay tuned! Best ideas for energy efficiency and energy transition...