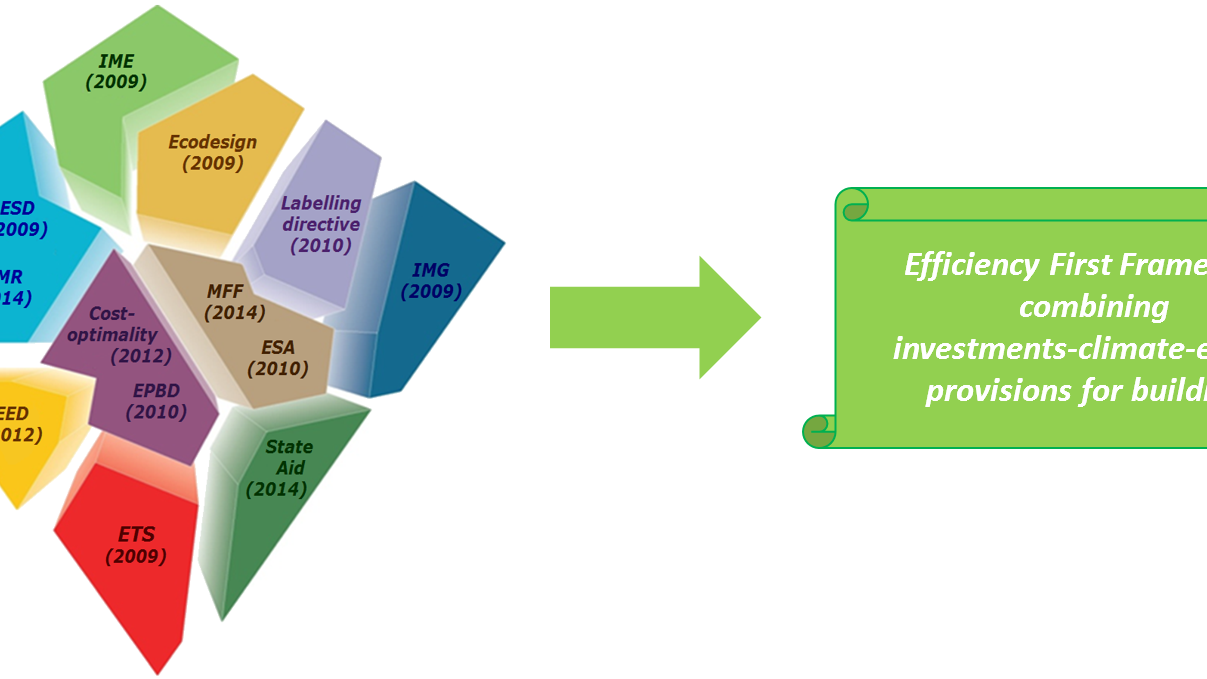 Report estimates EU energy renovation market at EUR 109 billion in 2015 and 882,900 jobs. The size of the EU renovation market could increase by almost half if a 40% energy savings target is adopted for 2030. This would lead to more than one million additional jobs. The first step towards this transformation is to address the gaps and loopholes identified in the 14 existing EU instruments aiming to increase investments in reducing energy consumption in buildings and their related GHG emissions. Such an overarching framework would streamline reporting and ensure coherence between the investment-climate-energy provisions currently included in at least 14 EU policy instruments. It would also simplify implementation for Member States, avoid double-counting and facilitate compliance checking. This is the first step to this transformation and would address the gap and loopholes in the existing 14 existing instruments aiming for the "Efficiency First" instrument. It suggests a specific recommendation for each of the framework would. the framework would, as required by the better regulation package.
Read Full article
---
Finance
Investing in Long-Life Renewable Energy and Energy Efficiency assets is quite attractive for long-term investors. The paper reviews long-life asset-investments. Risk assessment must be one of the corner stones of every investment decision.
Read Full Business Practice
---
Finance
SBI has over 20.000 bank branches in India and presence in 35 countries. SBI recognized as a front runner in Green Banking and Green Financing in India. Short paper covers different initiatives of SBI in areas of green banking and financing services.
Read Full Business Practice
---
Finance
The money is there! --- this presentation covers the challenges for institutional investors, the framework for investment decisions and an example of energy efficiency project selection criteria.
Read Full Business Practice
---