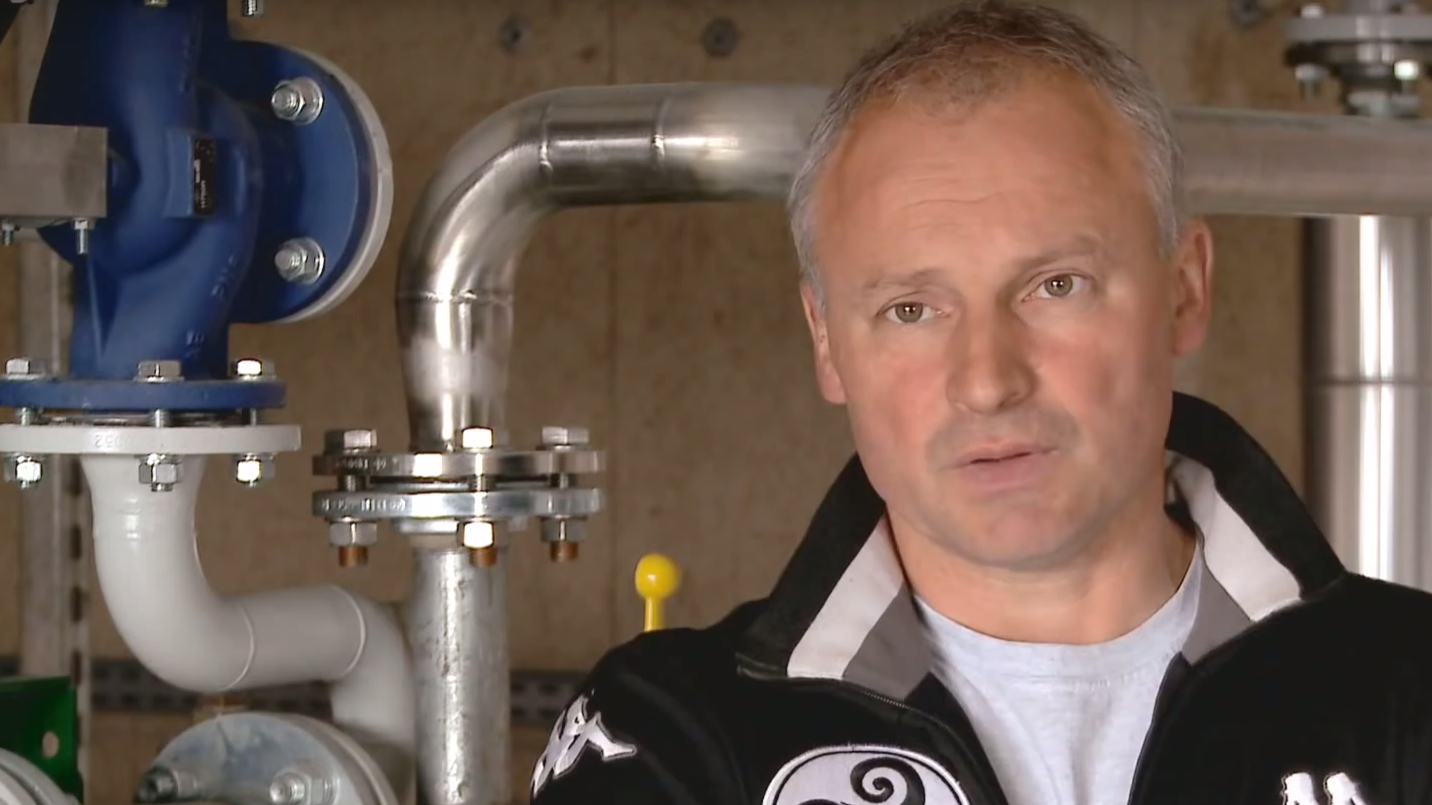 Have you ever heard about ENOGIA?
We always like to go to Hannover Messe. It is a giant fair but if you give yourself some time to walk around without fixed meeting schedule, each year you can find inspiring developments, new solutions and - small young companies fighting hard to be recognised (think of a 4 sqm booth vs e.g. the 4000? sqm Siemens booth).
One of the companies we found was ENOGIA, a small French company that has specialised on ORC for the small scale power and low temperature field (80 degrees+).
Small scale power and low temperature
In my discussion with Pierre-Emmanuel Kiehl from ENOGIA, he said that "ORC technology is pretty old and has been operated for many years by manufacturers on very high power outputs (many MW electrical) and very high temperatures. The electrical power we can provide (between 5 and 100kW) is a field where the players of the market never entered because of the technological problems it could lead to. We decided to manage this small scale of power and low temperatures (apart from 80°C for the heat source) to answer particular customer needs who could not find any profitable and reliable solution for their waste heat".
Size mattters
Another benefit he mentioned is related to size. According to him, they can provide solutions in far smaller dimensions than usual especially relevant for use in applications with very limited space - an issue many companies are facing.
ENOGIA, founded in 2009 by 4 engineers, has started to market its modules in 2013. Since then they managed to install 40 applications across the globe in ares such as CSP, biogas units, biomass boilers, geothermal wells and industrial waste heat recovery. In 2010, they have received the French Award "Young Innovative Company" from the French Ministry of Research.
Application example
We have also asked them to provide us with same kind of technical information for different applications. You can see below an example for an industrial waste heat recovery solution with 500 kW/th.
The entire market...
Talking about the specific area ENOGIA is adressing does of course not mean that we should forget the other market segments. If you are interested in the bigger scale side of the ORC applications, you can e.g.
Or you sign up for our "case studies mailing service". Here you can select your main areas of interest and we send you automatically latest case studies of your selected categories from the EEIP network (currently 130.000+ and growing by 100 per day).
And for any comment or question, please always feel free to contact me via juergen.ritzek(at)ee-ip.org
... and now, stay tuned for the next "Young Innovative Conpanies" stories
---
About Jürgen Ritzek
Juergen Ritzek is co-founder and Business Director of EEIP. Juergen is responsible for strategy, marketing and business development of EEIP and drives the growth of EEIP towards an energy transition platform. Juergen leads EEIPs B2B communication and relations and ensures EEIP relevance for value chain challenges (inter-company) and internal decision-making processes (intra-company). Following an international career at Unilever he founded European network consultancy GBC (2009) and EEIP (2011).
---
Related Content