EEFIG Plenary Meeting 2020
| | |
| --- | --- |
| Date | 18 February 2020 |
| Details | 9:00 - 13:00h (Invitation only) |
| Location | Hotel Le Plaza, Boulevard Adolphe Max 118-126, 1000 Brussels |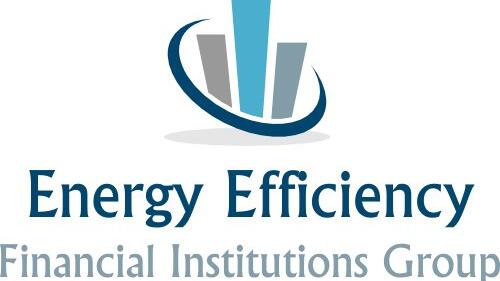 The ambitious European Green Deal will likely result in more ambitious CO2 targets for 2030 and will require significant mobilization of private finance towards realizing EU energy and climate goals. In this context, EEFIG's work and support to up-scaling energy efficiency investments become even more important and relevant.
Against this background, the EEFIG Plenary Meeting will provide the participants with a combination of keynote speeches on the most recent policy and market developments, high-level panel discussions on current issues in energy efficiency finance, updates on ongoing and planned EEFIG activities and options for members to engage, as well as excellent networking opportunities. The agenda for the meeting is included below.
The Plenary will be at the Adolphe Max Room, Hotel Le Plaza, Boulevard Adolphe Max 118 - 126, 1000 Brussels. This is 400m (5 min walk) from the Crowne Plaza, where the Covenant of Mayors Investment Forum - Energy Efficiency Finance Market Place will be held in the afternoon.
In case you are interested joining EEFIG group, please contactJuergen Ritzek
More information about EEFIG
Overview of EEFIG members
EEFIG De-Risking Energy Efficiency Platform DEEP
EEFIG Underwriting Toolkit
Agenda
8:30 - 09:00 Registration and Coffee
9:00 - 09:10 Welcome and introduction by the convenors
Claudia Canevari, European Commission, Head of Unit, DG ENER C3 – Energy Efficiency
Eric Usher, Head, UNEP Finance Initiative (Video message)
09:10-09:25 Keynote Speech - EEFIG in the context of the European Green Deal
High-level Representative, European Commission
09:25 - 09:40 Keynote Speech
Andrew McDowell, EIB Vice President
09:40 - 10:30 EEFIG WG panel - EEFIG contribution to EU climate goals
1) Green Tagging (Martin Schoenberg) 2) Financing Best Practices (Lucas Bossard, COWI) 3) Multiple Benefits (Clemens Rhode, Fraunhofer ISI) 4) Financial Performance of Energy Efficiency Loans (Anne Kleppe, D-fine) 20 mins Q&A and discussion moderated by Peter Sweatman, EEFIG Rapporteur
10:30 - 10:50 Coffee break
10:50 – 11:40 Financial Institutions (FI) Panel – The role of Energy efficiency in the context of the Fls' actions to decarbonise their portfolios.
Sasja Beslik, Managing Director, J.Safra Sarasin, Natixis, Nordea, Triodos, (tbc)
11:40 – 12:10 Results of the 2019 EEFIG Members Survey, feedback from Steering Committee and open debate
Peter Sweatman, EEFIG Rapporteur
12:10 – 12:15 Conclusions and closuring remarks
Diana Barglazan, European Commission, Team leader – DG ENER C3-Energy Efficiency Financing
12:15 - 12:45 Networking Lunch