EMP-E 2021 Conference: Re-Energising Sustainable Transitions in Europe
| | |
| --- | --- |
| Date | 26 - 28 October 2021 |
| Details | Multi Day |
| Location | Online |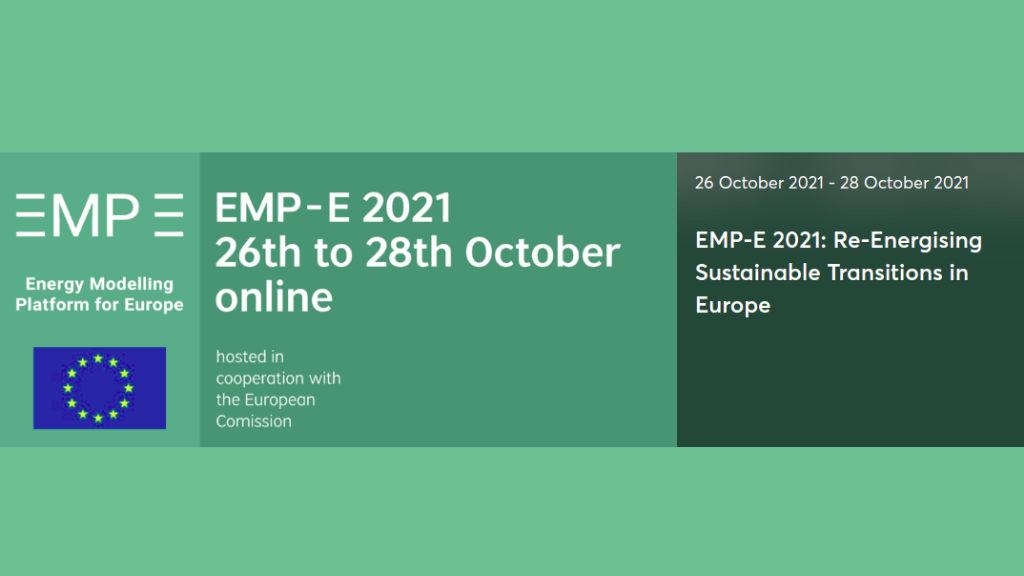 The annual EMP-E conference brings together Europe's energy modelling community over a three-day period in a forum for deep exchange of research and modelling practice and varied discussions. The event will feature a balanced mix of high-level panel discussions and interactive workshop sessions to enable a peer-reviewed digest of models and policy insights for the transformation of the European energy system.
The EMP-E 2021 conference will be a forum for exchange among researchers and modelling teams from across Europe; from H2020 projects, representatives of the European Commission as well as partners from industry and civil society.
For more information and registration, please check: bit.ly/2UUS5tO.