ENERGY AUDIT AT THE TIME OF COVID-19: The RETROFEED augmented reality experience
| | |
| --- | --- |
| Date | 02 December 2020 |
| Details | 10:00-12:00 |
| Location | online (MS Teams) |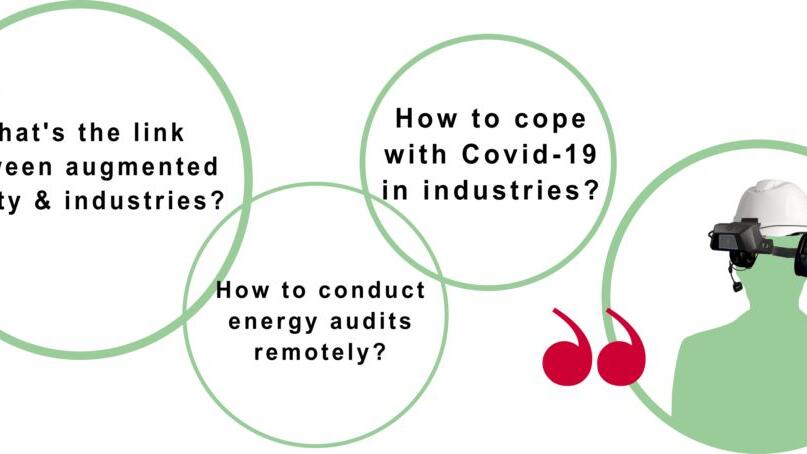 The world pandemic has revolutionized almost every economic activity, including industry. But how to carry on with the normal activity of factories in this worldwide situation? The RETROFEED project shows a solution to the problem. It has given, in fact, proof that, even remotely, conducting energy audits is possible. How? Thanks to augmented reality.
But what is the link between energy audits and augmented reality? And what would it mean for the industry, struggling with the adaptation of its activities to the pandemic?
Find out more by attending our free online event, where we will show how energy intensive industries are adapting to the consequences of Covid-19.
Register via retrofeed.eu/retrofeed-dissemination-event/
Speakers
Ana Isabel González, PhD – Technical coordinator, Fundación CIRCE, RETROFEED project coordinator
Lucia Fernández – European Commission, DG Research & Innovation, RETROFEED project officer
Giorgio Bonvicini – Senior Engineer, RINA consulting
Enrico Di Martino – Kiber.Tech specialist, RINA Consulting
Bernd Kleimt – Department manager BFI, REVAMP project coordinator
Energy Intensive Industry Panel:
Francisca Galindo Paniagua – Technical Director, FERTIBERIA
Hasan Basri Taşkın – Plant Engineer, ASAŞ Aluminium
Angela Maria Nunes – Executive Director Cdac, SECIL
Juan Vicente Corts – Senior Researcher Innovation Department, TORRECID
Loris Bianco – Industrial Chemistry, FERRIERE NORD
Gabriel Dumitru – Manager Steel Making and Production Programming, SILCOTUB
Moderator
Diego Redondo Taberner, PhD – Project Manager Fundación CIRCE, RETROFEED project coordinator
Schedule
10:00 – 10:20 – WELCOME and RETROFEED project
10:20 – 10:40 – EUROPEAN COMMISSION overview
10:40 – 11:05 – ENERGY AUDIT and AUGMENTED REALITY
11:05 – 11:40 – END-USERS VIRTUAL EXPERIENCE: panel discussion
11:40 – 11:50 – REVAMP project experience
11:50 – 12:00 – Q&A and wrapping up
---
Related Content