Industry and Energy Supply Protocols Training November 20th: Register here
| | |
| --- | --- |
| Date | 19 November 2018 |
| Location | Online |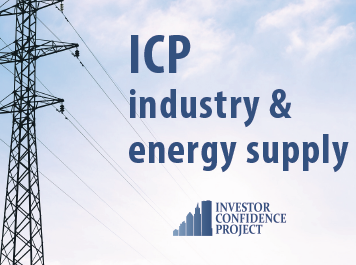 BECOME AN ICP NETWORK MEMBER
Join E.on, ENGIE and dozens of other companies in the ICP Networks of providers!
Take our free online training on the ICP Industry & Energy Supply Protocol!
Register here.
Why joining the ICP training?
Training on the ICP Protocols will allow you to develop Investor Ready Energy Efficiency™ certified projects. The IREE™ Certification is an international framework for reducing owner and investor risk, lowering due diligence costs, increasing certainty of savings achievement and enabling aggregation.
Find out more about the IREE Certification here.
Find out more about the ICP Protocols here.
________
Do not forget...
You can contact Rod Janssen for any question, at rod.janssen(at)ee-ip.org.