Motek - International trade fair for automation in production and assembly
| | |
| --- | --- |
| Date | 09 - 12 October 2016 |
| Details | 4 Days |
| Location | Stuttgart, Germany |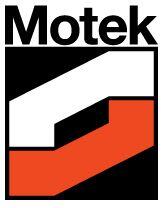 Meet EEIP @ Motek
EEIP is the biggest and fastest growing global industry network for energy efficient products and services (www.ee-ip.org)
Our German team will be there. For an appointment at the Motek fair, please contact
Flavio Steinbach, +49 (0)177 862.03.61 or
Simone Ciolek, +49 (0)163 297.10.82 or

About Motek
The international trade fair Motek is the world's leading event in the fields of production and assembly automation, feed technology and material flow, streamlining through handling technology, and industrial handling. It is a unique industry platform, displaying the entire world of automation.
By contrast with specialist trade fairs purely for components or exclusively presenting systems produced especially to customer specifications, it provides specialist visitors with the advantage that cross-sector solutions are presented here to design engineers and users: from detailed solutions through to system solutions ready for use.
Every year in the Stuttgart exhibition centre, in an exhibition area of 60,000 square feet, over 1,000 exhibitors meet with an international public of around 35,000 specialist visitors. Focal target groups include e.g. automotive, machinery and equipment manufacturing, the electrical and electronics industries, medical engineering and solar production, as well as metal and plastic processing companies in general and their suppliers.
Find more information under http://www.motek-messe.de/en/motek/