Street Lighting Protocol Training - November 22nd: Register here
| | |
| --- | --- |
| Date | 21 November 2018 |
| Location | Online |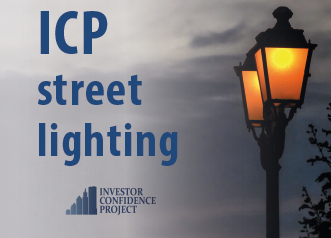 BECOME AN ICP NETWORK MEMBER
And unlock the delta of savings that are prevented by under-performance!
Did you know that [X%] of energy efficiency projects in [industry/street lighting] do not deliver savings as projected? The IREE™ Certification is the international framework that will increase certainty of savings achievements of your energy efficiency project.
START with our free training on ICP Street Lighting Protocols
Register here.
Find out more about the IREE Certification here.
Find out more about the ICP Protocols here.
________
Do not forget...
You can contact Rod Janssen for any question, at rod.janssen(at)ee-ip.org.