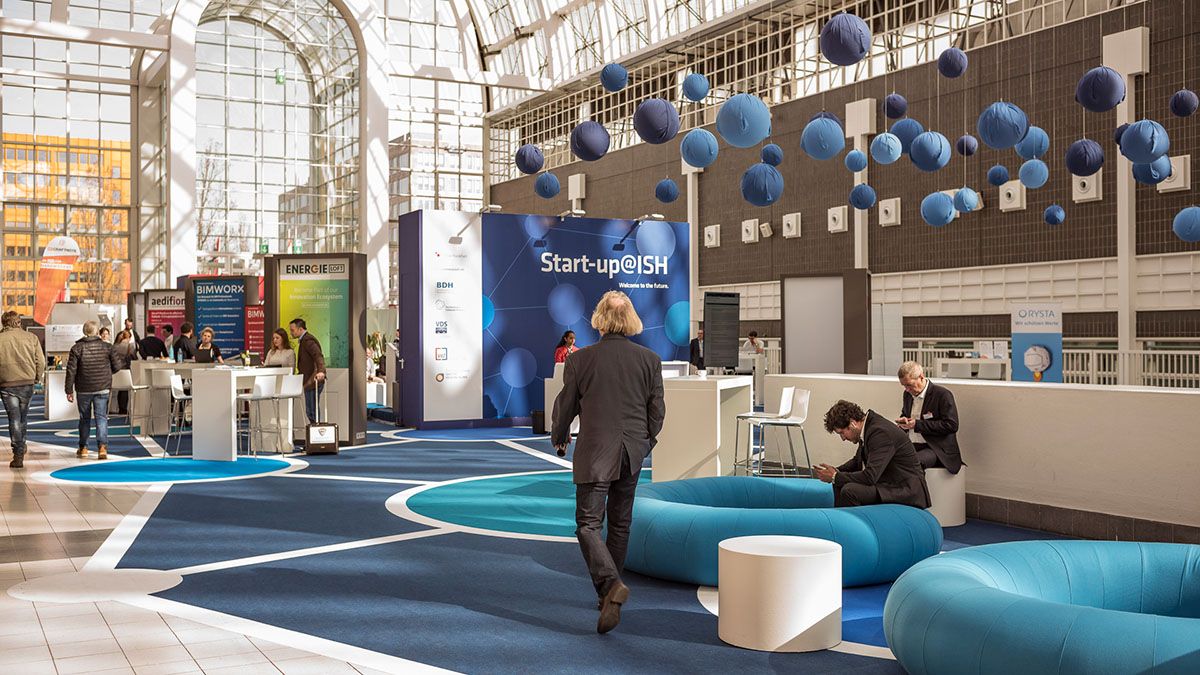 In collaboration with theVdZ Leading Association for Building Technologyto the ISH digital 2021 (cover photo: VdZ e.V.)
An energy turnaround in the heating market requires greater efficiency and the greatest possible reduction in the use of fossil fuels. In order to convince consumers, it is important to provide them with transparent information about their consumption and to inform them about their options for exerting influence. There are therefore various ways of achieving these goals for an energy turnaround in the heating market. A number of startups with innovative products and business models are creating movement in the heating market. I present the products and offers of three startups exhibiting at ISH digital 2021 in detail in the following text.
Decarbonization and efficiency for the heat transition
The energy supply of buildings accounts for around 30 percent of Germany's greenhouse gas emissions. I have already written about this in various articles. I have not yet mentioned that about 60 percent of Germany's final energy demand comes from heating and cooling applications. In this area, renewable energies so far have a share of only 14 percent.
The use of renewables in the heating market has hardly changed for several years, in contrast to the electricity market. Many oil and gas heating systems are still running in existing buildings, and it is generally easier or less expensive to replace them with equipment of the same design.
For many people, there is a lack of incentive to use alternative technologies, which are usually more expensive to invest in. This may change in the future due to the CO2 priceon fossil fuels.
Startups bring stimulation to the heating market
Many of the established heating manufacturers offer devices based on renewable energies. Numerous products for increasing energy efficiency are also available. But so far, the range is not enough to significantly reduce emissions in this segment.
Startups can provide a boost to the market. They haveinnovative ideas, a different view of the market and focus on customers. Their motivation often lies in developing marketable solutions to reduce greenhouse gas emissions. Digitization is an important tool in achieving their goals.
On a list of32 green energy startups, about a quarter of the companies can be assigned to the heating market. This does not yet include proptech startups explicitly targeting the real estate industry.
Three examples of startups in the heating sector
From the startups participating in ISHdigital 2021, in cooperation with VdZSpitzenverband Gebäudetechnik, I have selected three that I would like to present in more detail. My focus is on their offering and the contribution their solutions make to reducing greenhouse gas emissions.
Transparency for energy consumption in existing buildings
Berlin-based startup metrBuilding Management Systems GmbH develops innovative IoT solutions for the housing industry. Their platform provides access to various building management tools and is thus independent of the manufacturers of the meters used.
The remote reading of the heat consumption of the apartments fulfills the requirements of the European Energy Efficiency Directive EED via regular information of the tenants during the year. It provides the housing industry with a transparent insight into the energy consumption of its buildings and gives tenants reliable information about their own heat consumption at any time. In this way, they know their energy consumption and the expected costs are transparent. One advantage: remote reading means that there is no need to enter the apartments.
Another metr product is remote monitoring of the heating system in real time via sensors at relevant data points. Monitoring enables operators to detect and rectify faults or malfunctions more quickly. In this way, they can use the measurement data to optimize the efficiency of the systems and save further costs.
metr's solutions provide the industry with transparent insight into their operating data, with relatively little effort. In this way, digitalization helps reduce costs and energy consumption, which also leads to lower CO2 emissions.
Efficient heating and cooling with storage
The use of heat pumps is increasingly becoming the standard for heating and cooling buildings. With a growing share of renewable energy in the power grid, this is an important way to decarbonize the heating and cooling supply. However, EnvolaGmbH offers its customers more than just a heat pump.
Envola GmbH improves the efficiency of heat pumps.
The special core of their offer is a water-ice storage system that ensures a relatively constant supply air temperature for the heat pump. Lower fluctuations in the temperature of the heat source increase efficiency, requiring less electricity as drive energy. When properly designed, energy consumption is said to be reduced by up to 50 percent. Costs are reduced by up to 20 percent.
The Venticer water-ice storage system will be installed in the outdoor facility for easy access and will have a low-maintenance cover. The EN Tower will be installed in the building. It contains the technology with various modules. These include the heat pump, water heating, residential ventilation and, optionally, a battery storage system for the photovoltaic system.
The entire system is connected via a building management system. This offers the possibility to connect further technologies, such as a photovoltaic system, a charging station or a smart home system.
This solution offers the opportunity to optimize an existing technology with the best prospects for a decarbonized future. It is a coordinated system of different components that would otherwise be assembled individually.
Efficient water heating with an intelligent heat storage system
A common component of home technology is the hot water storage tank. This is what the British startup Mixergy hasfocused on. They have developed a smart storage tank that requires less energy to heat the water.
This storage tank is a stainless steel tank that offers various options for heating water. Thus, a conventional gas boiler can be connected, but also a direct electricity heating, which is based on a dynamic electricity tariff. A photovoltaic system, a thermal solar system or a heat pump can also be connected to the storage tank.
In the storage tank, only as much water is heated as is currently needed. This means that the heated water is available more quickly and losses are lower. With a gas-fired heating system, savings of up to 21 percent are possible.
Another special feature of this storage tank is its intelligent control system. This offers users control over the charging status via a control panel or a dedicated app. In it, they can, for example, define their usage profile in order to have sufficient hot water at the desired time. Furthermore, connection to an IoT cloud is possible, as well as Alexa voice control and control over water consumption.
So this solution takes a whole new approach and focuses on the optimized preparation of hot water. In addition to smart control, the chance to use different types of heat generation is particularly important.
Three different solutions for the heat turnaround
In this text, I have presented three completely different approaches to reducing emissions from the heating sector, from thedigitization of heating in existing buildings to a system for heat generation and a smart and flexible hot water storage tank. All have their own market and justification. To this end, they go into different depths, serve different target groups and each achieve different savings.
Will these offerings be able to establish themselves in the market and grow properly? How big will their contribution to reducing CO2 emissions be?
---
About Andreas Kuehl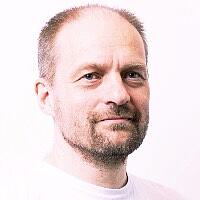 Content Manager, Online Marketing, Social Media, Building Energy, Energy Efficiency and Renewable Energy Expert specialising in climate-neutral buildings and neighbourhoods, tenant electricity, energy efficiency, renewable energies, energy storage and innovations for the comprehensive energy transition. Content specialist for companies in the field of energy transition, climate-neutral buildings and sustainability.
---
Related Content