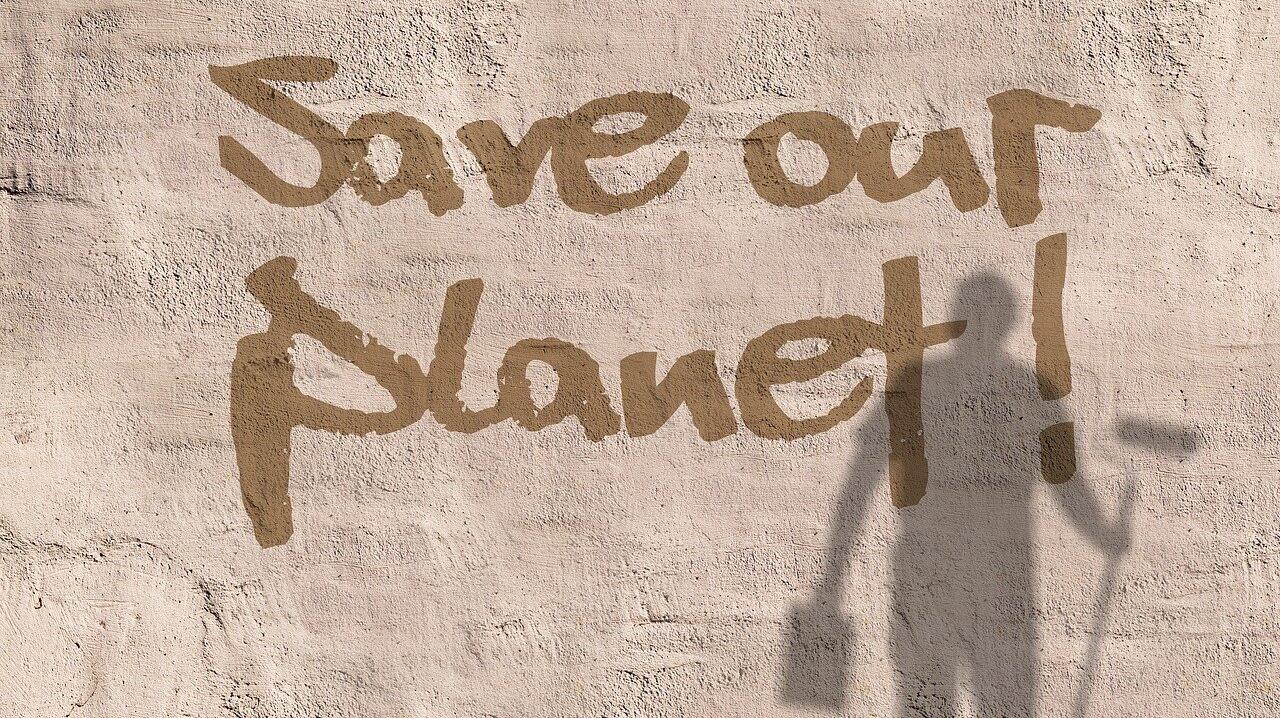 The European Union announced a major renovation wave last fall. It wants to double the rate of renovation in existing buildings over the next ten years. This is urgently needed, because buildings play an important role in climate protection. We have been discussing increasing the renovation rate in Germany for many years, but not much has changed in that time. Is the European renovation wave what we've been missing? When will it roll through Germany? I explore these questions in the following text.
Importance of renovation in Germany
Buildings are responsible for about 14 percent of total CO2 emissions in Germany. If we include district heating and electricity generation, the figure is a good 30 percent. It is therefore of great importance for climate protection to look at existing buildings and reduce their greenhouse gas emissions.
Efficient new buildings are important, but they contribute little to achieving climate protection targets. On the contrary, every new building increases emissions further.
About two-thirds of the buildings in Germany still date from before the first Thermal Insulation Ordinance came into force in 1977 (source: BMU). I have not been able to find out how many of these have already been refurbished, at best to the current state of the art.
But we are not on a good path, because if no additional measures are taken, CO2 emissions from the building sector in 2030 will be 28 million tons higher than envisaged in the German government's climate protection plan (source: dena Gebäudereport 2019). The target is 70 million metric tons of CO2 emissions. In 2019, we were at 118 million and in the baseline year 1990, we were at 210 million tons (source: German government). The interesting question is what type of buildings we need to look at. One- and two-family houses account for the largest share of final energy consumption in buildings, with a share of 39 percent. Residential buildings have a total share of building energy consumption of 64 percent (source: dena Gebäuderport 2019).
Where does refurbishment stand in Germany?
According to the GdW Bundesverband deutscher Wohnungs- und Immobilienunternehmen (Federal Association of German Housing and Real Estate Companies), two-thirds of all apartments in the housing industry have already been modernized for energy efficiency, and 29 percent have been partially modernized for energy efficiency.
There is actually not much left to complete refurbishment, yet for years the refurbishment rate in Germany has only been just under one percent.
Is this only due to single-family homes? Because of the relatively high investment volume, these houses are only renovated step by step with individual measures. New windows here, a new heating system there, and perhaps a bit of thermal insulation. In the best case, the step-by-step refurbishment is based on an individual refurbishment roadmap drawn up by an energy consultant.
After all, more attractive subsidies have been available for energy-efficient building renovation since the beginning of 2020. This includes tax incentives and better conditions in the KfW's energy-efficient construction and refurbishment programs.
While the subsidy for new construction is in high demand, only a small portion of the available funds goes to refurbishment. According to the Deutsche Umwelthilfe DUH (German Environmental Aid Association), 60 percent of the funding ends up in new construction.
Three years ago, I wrote about possible solutions for increasing the rate of renovation. The simplification of the subsidy, building-specific energy concepts and a visit to an energetically refurbished property were important. We still have to wait and see how the new federal funding for efficient buildings(BEG) is received. In addition, the local concept with the approach of the owner:inside is important. The example of Bottrop is apparently still without imitators - with a renovation rate of three percent!
Renovation wave of the EU to increase efficiency of buildings
In mid-October 2020, the European Commission published its strategy for a renovation wave to improve the energy efficiency of buildings in Europe. With this strategy, it aims to at least double the renovation rate over the next ten years. This should improve people's quality of life, reduce greenhouse gas emissions and support digitization. The renovation wave aims to promote the renovation of buildings with the lowest energy efficiency and to combat energy poverty.
A key background to the renovation wave is that many millions of Europeans:inside cannot afford to heat their homes. Improving energy efficiency also serves to combat energy poverty and improve people's health.
To reconcile sustainability with design, a new European Bauhaus is to be launched. The Commission wants to promote a new aesthetic and combine affordability with artistic ambition in a sustainable future.
With the renovation wave, the Commission wants to support the contribution of buildings to the emission reduction target of 55 percent by 2030. This means buildings must reduce their greenhouse gas emissions by 60 percent, energy use by 14 percent, and heating and cooling energy use by 18 percent.
6 pillars of the renovation wave
The strategy is based on six pillars:
Stricter building energy efficiency regulations, including minimum standards for existing buildings, updated energy performance certificate regulations, and an expansion of renovation requirements for the public sector
Ensuring accessible and targeted financing, including incentives for private financing
Expanding the capacity to carry out renovations, including support for the authorities involved, as well as training and qualification measures for professionals
Expansion of a market for sustainable building products and services, including a revision of legislation and targets on reuse, respectively recycling
a new European Bauhaus as an interdisciplinary advisory body
development of district-based approaches for local communities, with smart solutions based on renewable energy, ideally with energy balance and feeding surpluses into the grid. The strategy also includes an affordable housing initiative designed for 100 districts.
Renewable heating and cooling is to be given a higher priority when the EU Renewable Energy Directive is revised in summer 2021. For buildings, the Commission is considering introducing a minimum level of energy from renewable sources.
First steps for the renovation wave
The announcement of the renovation wave must be followed by the first steps for implementation this year. These include the review of the Energy Efficiency Directive and the Energy Performance of Buildings Directive. In it, the Commission will recommend a gradual introduction of minimum energy performance requirements for buildings. Another recommendation will be to tighten the obligation to present energy certificates.
It will also extend the requirements for building renovation to all levels of public administration.
How the renovation wave will roll over Germany
I have already addressed the challenge for increasing the renovation rate in Germany above. Incentives are needed for owners to carry out energy-efficient renovations. At the same time, renovations must not increase the rent or place an additional burden on tenants.
Using public buildings as role models
An important step in the renovation wave is the exemplary role of public buildings with the renovation of schools, hospitals and administrative buildings. For this reason, 48 associations in Germany demanded in a joint letter to the German government that it invest in the energy-efficient refurbishment of schools, as well as in the training and further education of construction specialists, by means of new special programs.
Minimum standards must not make housing more expensive
The housing industry is particularly critical of the minimum standards for the energy efficiency of buildings. It sees the danger that previously affordable housing will become expensive and unaffordable for tenants as a result of the renovations. For the GdW, the EU strategy contains many measures that cause costs and effort, but do not solve the actual problem. Funding does not help here, as it is not compatible with mandatory measures.
One solution, for example, would be a subsidy based on the amount of savings achieved.
More renewables must not be blocked nationally
Increasing the share of renewable energies in the energy supply of buildings is certainly a helpful approach. However, this must not be hampered by national legislation. Important changes in the area of tenant electricity have been initiated in the EEG 2021. However, they are only a first step. In particular, the planned exemption from trade tax must be implemented so that housing companies are not exposed to incalculable risks. Otherwise, the implementation of tenant electricity will remain at the current low level.
One approach for more renewable energies in the building sector is offered by the Building Energy Act (GEG). A new feature is the integration of photovoltaic systems, which will certainly play a greater role in refurbishments.
CO2 price in the heating sector must have a steering effect
Since the beginning of 2021, Germany has had a price on CO2 emissions in the heating and transport sectors. It currently amounts to 25 euros per ton of CO2 and increases every year. I explained the details a few weeks ago in a post about the national emissions trading system.
This measure can become an effective instrument if it has a steering effect and provides incentives for renovation. If tenants turn down the heating, however, that is not yet a real incentive.
Constructive proposals have now been put forward by dena and the housing industry. In both models, landlords in buildings with low energy efficiency should bear a higher share of the additional costs. As energy efficiency increases, tenants would pay a higher share of the CO2 price. Thus, both sides must pay the share of the costs over which they have more influence.
Building refurbishment must be a finished product
Building refurbishment is a very complex and small-scale affair. There is no finished product that can be taken off the shelf when needed. Refurbishments are correspondingly expensive. This makes it all the more important that they significantly reduce emissions in reality and not just on paper.
An important step in overcoming complexity and reducing costs is serial refurbishment. I explained what this means in detail a few years ago. In the meantime, an initiative has been formed in Germany with the participation of the housing and construction industries, as well as startups. Today, this initiative offers an exchange platform for interested companies. The first pilot projects are already underway.
Creating transparency and documenting results
Reducing emissions is the decisive factor in refurbishments of existing buildings. So far, it is not known how successful the measures implemented are in this respect. There is still no systematic monitoring of the subsidized refurbishments. We thus do not know whether and to what extent they reduce emissions from these buildings. A documentation of the results could show the different effects of individual measures in a transparent way.
First published at energynet.de
---
About Andreas Kuehl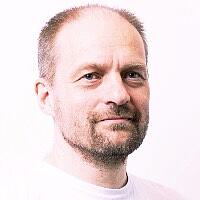 Content Manager, Online Marketing, Social Media, Building Energy, Energy Efficiency and Renewable Energy Expert specialising in climate-neutral buildings and neighbourhoods, tenant electricity, energy efficiency, renewable energies, energy storage and innovations for the comprehensive energy transition. Content specialist for companies in the field of energy transition, climate-neutral buildings and sustainability.
---
Related Content