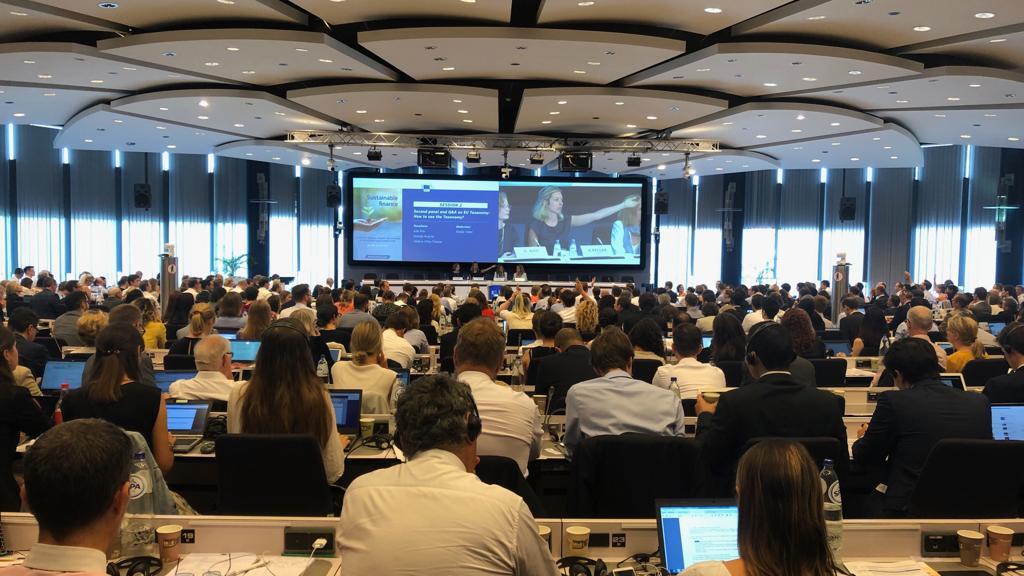 For nearly ten years Energy Efficiency in Industrial Processes (EEIP) has been working on the policies and tools enabling financing of energy efficiency in industry. Complexity of investing in energy efficiency ranges from the lack of investments' asset class; size and scope of projects; to risk management and mitigation. Most recent taxonomy initiative from the EU, maps and consolidates many of these challenges and positions energy efficiency financing as one of the foundations of sustainable financing in the European Union.
Taxonomy Expert Group (TEG) identified 67 activities for sustainable finance and emphasised the urgencies for investments that need speedy energy transition, like cement and steel. Both direct investments into energy efficiency projects and support initiatives such as investments in renewable electricity grids that can drive electrification of energy intensive industrial process (i.e. furnaces or smelters).
Furthermore, taxonomy work importantly encapsulates 'system thinking' into acceleration of energy transition. Connecting renewables, innovation in environmental technologies, financing tools and mechanisms, societal and consumer perspectives, has for long been perspective of EEIP. Energy efficiency in one sector does not work in isolation.
Although the taxonomy initiative might appear as complex to those out of financing sectors, the key objective is categorisation and simplification of financing and investment channels. We were present at the EU stakeholder dialogue of on the 24th of June on the guidelines on corporate climate-related information reporting as a part of Sustainable Finance Action Plan (https://ec.europa.eu/info/publications/180308-action-plan-sustainable-growth_en). Sean Kidney, who lead TEG work, was unambiguous, "simplicity liberates action." Developing a solid investment policy framework and clear guidelines can only increase sustainable investments.
Still there is a question of timing. There is a clear urgency in acting if we want to mitigate climate change. Nancy Saich noted "energy transition must be ambitions and fast. It has to happen within the next 10 years... or Europe will transit into not winning economic position." She added that '" investment in industry need to be a part of long term decarbonisation plan. Preferable to self standing measures and actions."
It is encouraging that sustainable finance is coming at the heart of decarbonisation and circular economy policies. Valdis Dombrovskis, Vice-President responsible for Financial Stability, Financial Services and Capital Markets Union, said: "The climate emergency leaves us with no choice but transit to a climate-neutral economy model. Today's new guidelines will help companies to disclose the impact of the climate change on their business as well as the impact of their activities on climate and therefore enable investors make more informed investment decisions."
Three reports
Most practically, the guidelines were supported by the publication of three TEG reports, including key recommendations on the types of economic activities that can make a real contribution to climate change mitigation or adaptation (taxonomy).
The first is a classification system – or taxonomy – for environmentally-sustainable economic activities (https://ec.europa.eu/info/files/190618-sustainable-finance-teg-report-taxonomy_en) . This is a key guideline providing practical tools for investors, industry and policymakers on the best ways to support and invest in economic activities that contribute to achieving a climate neutral economy in the European Union. It includes focus on the activities across a wide range of sectors, including energy, transport, buildings, manufacturing and ICT. It has identified low-carbon activities like zero-emissions transport but also transition activities like manufacturing of iron and steel in order to compile the most comprehensive classification system for sustainable activities to date.
The second expert report on an EU Green Bond Standard (https://ec.europa.eu/info/files/190618-sustainable-finance-teg-report-green-bond-standard_en) recommends clear and comparable criteria for issuing green bonds linking it to taxonomy. It determines which climate and environmentally-friendly activities should be eligible for funding via an EU green bond. The EU Commission expects this to boost the green bond market allowing investors to scale up sustainable and green investments.
Finally, a third expert report on EU climate benchmarks (https://ec.europa.eu/info/files/190618-sustainable-finance-teg-report-climate-benchmarks-and-disclosures_en) sets out the methodology and minimum technical requirements to enable investors to adopt a climate-conscious investment strategy, and address the risk of greenwashing. The report also sets out disclosure requirements by benchmark providers in relation to environmental, social and governance (ESG) factors and their alignment with the Paris agreement.
In addition, the EU budget increasingly becomes a driver of climate mainstreaming. To implement the Paris Agreement and the commitment to the United Nations Sustainable Development Goals, the EU Commission has proposed to raise the level of ambition for climate mainstreaming across all EU programmes, with a target of at least 25% of EU expenditure contributing to climate objectives between 2017-2021.
Time to act! The process is not concluded and it is time for you to act and support. In the coming weeks, the TEG will conduct a call for feedback on the EU Taxonomy report and on the interim Climate benchmarks report. Register for EEIP newsletter to receive updates.
---
About Dusan Jakovljevic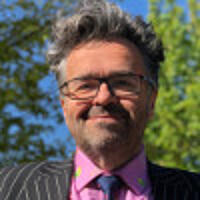 Dusan Jakovljevic is co-founder and Director of Policy & Communications of Energy Efficiency in Industrial Processes (EEIP). Educated at the London School of Economics, Dusan has been working in EU public affairs and energy policy since 1999 in London and Brussels. Advocating broadest collaborations among energy transition actors, Dusan supports over 40 associations at Tw4SE (Twitter for Sustainable Energy), and is the engagement expert at DecarbEurope (EEIP is one of over 20 members).
---
Related Content