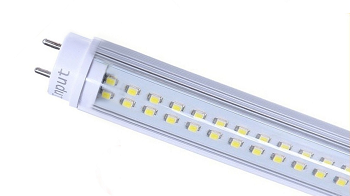 from Wesley Whited, DNV GL

The Pitfalls of LED Linear Tubes and Smart Lighting Systems
At first glance, retrofitting an existing fluorescent fixture with an LED Linear tube seems like an appealing option. You achieve some of the energy savings associated with LEDs without having to purchase and install a new fixture. The popularity behind LED tubes is their simplicity and low cost. However, LED tubes have many pitfalls, including leaving a considerable amount of energy savings on the table. Lighting retrofits are a major investment and happen infrequently. Understanding all your options will help you make a more informed decision and allow you to maximize your energy savings.
The Different Types of LED Tubes
Underwriters Laboratories (UL) certifies three different LED tube options under its UL1598 certification.
Type A: These types of tubes operate using an internal driver that is powered directly from an existing linear fluorescent ballast. These tubes are designed to work with T12, T8, and T5. Type A installations do not require any modifications to the existing fixture and many people refer to this type of lamp as 'plug-and-play.' Type A tubes have reduced efficiency from power loss through the existing ballast and limited dimming and controllability capabilities.
Type B: These types of tubes operate using an internal driver and are powered directly from the main voltage that is supplying the fixture. These tubes require modifying the existing fixture, which has led to referring to this type of lamp as 'ballast by-pass.' These lamps require installation by a certified electrician and have limited dimming and controllability capabilities.
Type C: These types of tubes operate using a remote driver, which replaces the existing fixtures' ballast. These types of tubes require modifying the existing fixture, but the power being directed to the sockets is Low-Voltage (LV), not AC Mains. Type C tubes are more efficient than the other types but lack compatibility with Smart Lighting Systems.
The Pitfalls of All LED Tubes
Like any other technology, LED tubes have some pros, but be aware of their cons:
Poor Thermal Management: Heat is the kryptonite of the semiconductors that power LED lighting. The heat that the LED diode generates must be dissipated and the shape of a tube does not allow for proper air circulation, and the tubes' shape provides a limited surface area to remove heat. The rule of thumb in electronic design is for every 10°C rise, the average reliability is decreased by 50%. In addition, there are many manufacturers of LED tubes, making it extremely difficult to evaluate how all the options dissipate heat. If a tube lacks the proper thermal management, it will decrease its life below the tube's L70 rating.
Poor Light Distribution: Fluorescent lamps operate by projecting light in all directions. Fluorescent fixtures are designed with a reflector system to diffuse this omnidirectional light and direct it. LED tubes do not project omnidirectional light, instead projecting light only downwards. If we were to bisect a LED tube, we would find the 'top-half' containing the heat sink system and electronics with the 'bottom-half' containing the light emitting diodes. By only projecting light downwards, LED tubes do not fully utilize the existing fixtures' reflector system, which can result in less useable light than a florescent lamp.
Limited Capability with Existing Control Systems: If a facility has an existing fluorescent dimming system, staff must be diligent when selecting a tube manufacturer. Compatibility between the existing fluorescent dimming ballast and new LED tube must be ensured. If an incompatible tube is selected, the fixture will no longer dim, lowering potential energy savings. Additionally, light levels can vary per tube when dimmed. So, over a long hallway, the result is uneven light levels that are visually unappealing. Planning for a tube retrofit into an existing fluorescent dimming system requires due diligence before purchase and installation.
LED Tubes and Smart Lighting Systems
Smart Lighting Systems is the concept of tailoring the light levels of individual fixtures to meet specific work requirements. To achieve the greatest amount of energy savings, we combine these individual luminaires into a network. These individual products communicate using a set protocol over a physical layer that is controlled by a central server. Individual devices receive a unique address, which allows for two-way communication between a controller and the device. Networks can be hard wired or wireless, depending on preference. The result is a lighting system that creates an ideal visual environment while saving the maximum amount of energy.
The opportunity to decide on implementing a Smart Lighting System overlaps with a decision for upgrading to LED. LED tubes lack the sophistication to integrate into a digital network without the purchase of additional equipment; however, installing new LED fixtures with digital drivers is a proven solution to maximize energy savings and increase occupant comfort. The LED tube space is changing fast. Some manufacturers are now marketing Zigbee enabled LED tubes that use Bluetooth to communicate to wireless sensors. The safest bet for a facility considering a Smart Lighting Solutions is to speak to a lighting professional about all the options available. In most cases, a new LED fixture will maximize energy savings because fixture replacement does not have to occur on a one-for-one basis.
LED tubes are a viable option if a facility is looking for a simple re-lamp. However, if a facility has an existing fluorescent dimming system and maximizing energy savings is critical to project goals, then LED tubes may not be the most effective option. Because lighting upgrades happen infrequently, it is critical that decision makers consider all options to ensure that project goals are met.
DNV GL and Smart Lighting Systems
DNV GL has successfully designed and implemented Smart Lighting Systems projects on behalf of our utility clients for four years. Our team has significant project experience in both retrofitting and new construction for lighting projects. We work through the project life-cycle to identify, justify and evaluate energy saving measures and provide post-installation engineering review to verify savings.
Our team is available to work directly with large institutions to assist them with smart lighting system projects. For more information, please contact Wesley Whited or visit our Smart Lighting Systems knowledge hub.
Wesley Whited is a Senior Consultant for Advanced Lighting & Controls at DNV GL. Mr. Whited has seven years' experience in the commercial lighting market ranging from project management to sales. Mr. Whited is a graduate of West Virginia University (WVU) and holds a MBA from Capital University in Columbus, OH.
Originally posted here

---
About Jürgen Ritzek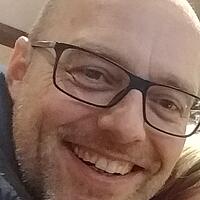 Juergen Ritzek is co-founder and Business Director of EEIP. Juergen is responsible for strategy, marketing and business development of EEIP and drives the growth of EEIP towards an energy transition platform. Juergen leads EEIPs B2B communication and relations and ensures EEIP relevance for value chain challenges (inter-company) and internal decision-making processes (intra-company). Following an international career at Unilever he founded European network consultancy GBC (2009) and EEIP (2011).
---
Related Content