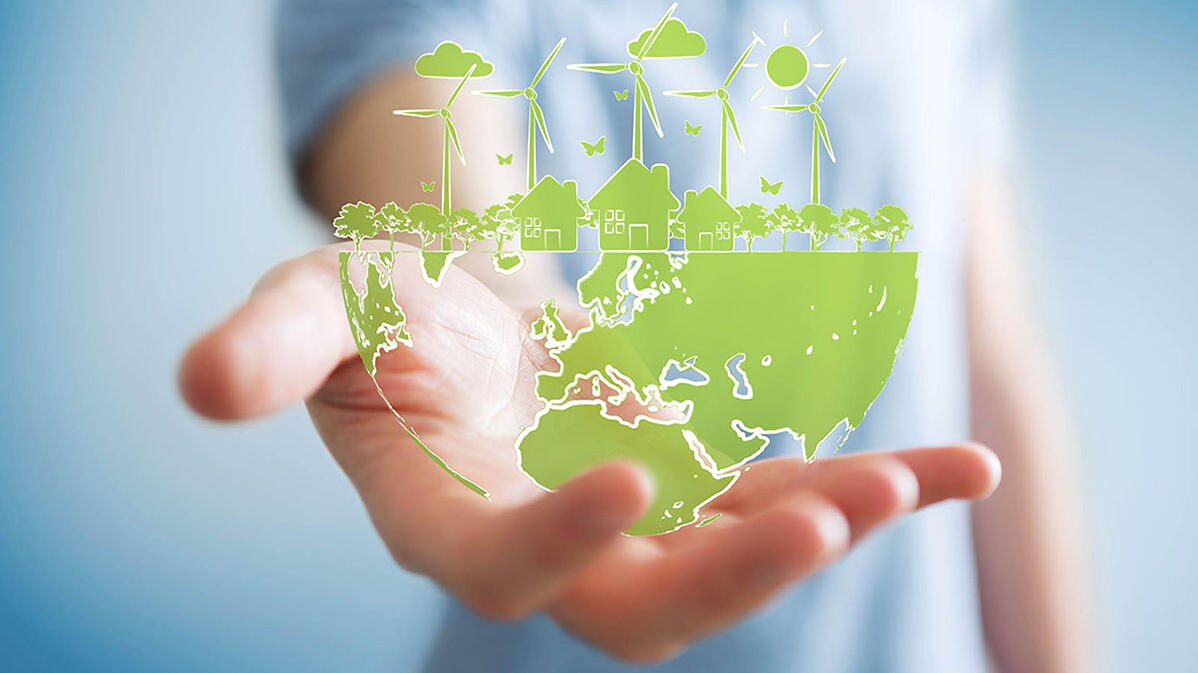 In companies today, it is important to take their own measures for climate protection. After all, they are not only under pressure to achieve the political goals they have set. Climate change threatens their long-term profitability and ability to work. In addition, investors, customers and employees are increasingly demanding a commitment that reduces the consequences of doing business.
This article shows what they can do and where they can find pioneers in climate protection. Those still looking for arguments will also find initial answers here.
Implementing climate protection in the company
Nice marketing slogans about climate protection are no longer taken seriously today. Credible company activities must be visible - but simply offsetting emissions is not one of them. That's why more and more companies are setting their own targets for reducing emissions. They know that their own future and competitiveness are at stake.
Some committed German companies are networking in the Climate Protection Companies initiative. They present themselves as pioneers in optimizing the use of energy and in climate protection at work. New companies have to undergo a selection process, but are allowed to advertise as "climate protection companies".
Pioneer company: to follow and participate in
The path to becoming a climate-neutral company is an ambitious task. There are some pioneers who have taken on this task and are passing on their experience.
The Climate Protection Companies Initiative is an association of 46 German companies that consistently focus on implementing climate protection. They have already implemented numerous projects for energy efficiency and climate protection and have voluntarily committed themselves to measurable and ambitious targets, which they are constantly developing.
This is what distinguishes climate protection companies:
Ambitious targets with regular analysis and review, and continuous improvement of procedures and processes.
Sustainable business models with products and services that contribute to climate protection
Active knowledge transfer by sharing their own experience and tried-and-tested solutions for climate protection
Companies that feel they have a role to play and support Germany's climate policy goals can become members of the pioneer initiative Climate Protection Companies. It is important that they are committed to pursuing climate protection goals and have already achieved exemplary performance in sustainability and energy efficiency.
In a current application round, companies that successfully pursue climate protection as a strategic corporate goal can apply for membership until July 31, 2021. An online tool helps with an initial assessment of the prospects of success. At the end of the application process, an independent panel of experts will decide on inclusion.
Reasons for companies to focus on climate protection
Climate protection is not just a task for our private lives - in business it is at least as important to make a contribution to reducing CO2 emissions. This is not only due to growing pressure from legislators; customers, investors and employees are also increasingly demanding that companies do their part to achieve climate neutrality.
Many companies have been assuming social and environmental responsibility for some time now. Listed companies have already had to submit a report addressing non-financial aspects since 2017. This CSR report lists all activities relating to social and ecological concerns. The ecological area is becoming increasingly important, because as a result of the EU's Green Deal, sustainability risks are now playing a greater role on the financial market.
Another reason is that areas of the economy are increasinglyaffected by climate change. Weather extremes, such as heavy rain, extreme heat and drought, are causing higher costs in purchasing, energy supply or irrigation. They cause longer delivery times when production in other regions is restricted or comes to a standstill.
This shows how economic factors are increasingly playing a role. Energy is becoming increasingly expensive - and not just on the electricity market. The cost of fossil energies will also rise significantly as a result of emissions trading or CO2 pricing.
The economic risk of climate change is growing and the future is becoming increasingly difficult to plan. Reducing emissions to the point of climate-neutral operation increases security and the ability to plan costs and supply for the future.
Paths to a climate-neutral company
There are a number of ways for companies in industry, commerce, trade and services to reduce their emissions. They can take the first step by purchasing green electricity. If a company has its own buildings or grounds, generating electricity for its own use with a photovoltaic system is a good option.
Reducing energy consumption
Measures to reduce energy consumption and increase energy efficiency are also obvious. It is important to recognize and exploit one's own potential. Energy efficiency networks help companies to tap into new potential as well. Under the guidance of a moderator and an energy consultant, the participating companies learn from each other and can find new ways to reduce their own energy consumption and emissions.
The networks are organized in the Energy Efficiency and Climate Protection Networks of German Business initiative. Meanwhile, climate protection and the path to a climate-neutral company play a major role in the network work. This includes the various areas - from employee involvement to reducing emissions in the vehicle fleet and logistics.
Considering supplier emissions
When companies aim to reduce their own emissions with the goal of climate neutrality, they must also look at the emissions they cannot directly influence. These include purchased energy for electricity, heating, cooling and steam. It's not just a matter of looking at price; emissions must also be factored into the decision for the right supplier. Further steps involve considering the CO2 emissions of suppliers and the consequences of their own products. This includes their resources and how they are extracted, the transportation of raw materials and finished products.
Considering the entire business activity
It is also necessary to consider the consequences of other corporate activities . This includes the impact of business travel, the vehicle fleet, and leased buildings, among others. The pandemic shows that many business trips can be replaced by video conferencing. Government funding and tax incentives are available for a climate-friendly vehicle fleet.
As a final step toward a climate-neutral company, emissions that are not avoided can be offset. However, this percentage should be reduced over time to achieve true climate neutrality.
The full text was originally published at energynet.de on 12.05.2021.
---
About Andreas Kuehl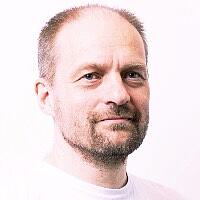 Content Manager, Online Marketing, Social Media, Building Energy, Energy Efficiency and Renewable Energy Expert specialising in climate-neutral buildings and neighbourhoods, tenant electricity, energy efficiency, renewable energies, energy storage and innovations for the comprehensive energy transition. Content specialist for companies in the field of energy transition, climate-neutral buildings and sustainability.
---
Related Content