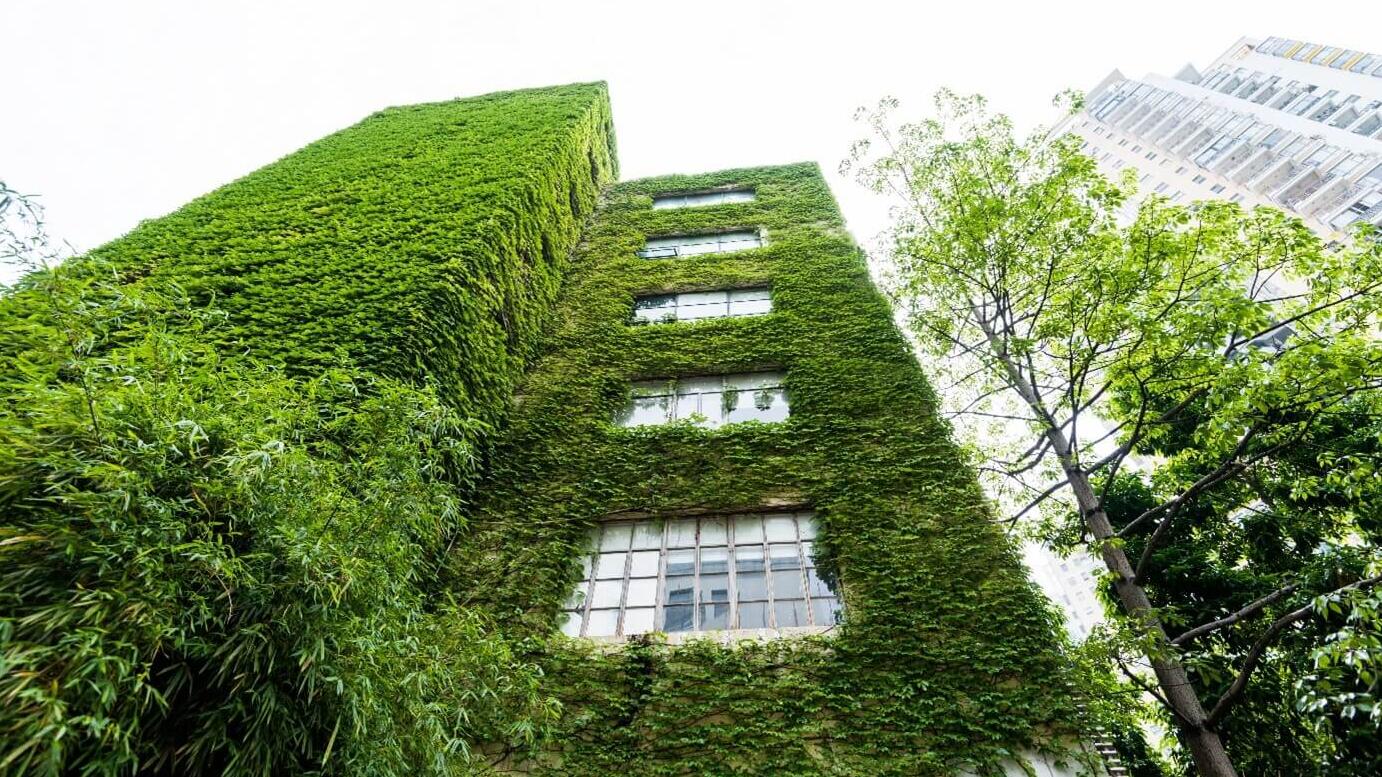 Interview with Gregor Grassl, Associate Partner at Stuttgart-based planning and consulting firm Drees & Sommer SE.
Urban buildings and flourishing nature need not be a contradiction in terms. On the contrary, Gregor Grassl, Associate Partner at Stuttgart-based planning and consulting firm Drees & Sommer SE, explains why green facades make sense, especially in cities.
MR. GRASSL, THE TOPIC OF FACADE GREENING IS CURRENTLY GAINING MOMENTUM AGAIN. WHAT IS THE REASON FOR THIS?
Planted facades and roofs are not only visually eye-catching, they also improve the urban climate. And at the latest since climate protection has moved so strongly into the focus, the topic around facade greening is logically also very present again. Intense sunlight, high temperatures and a high degree of density in cities promote the so-called heat island effect, i.e. higher air temperatures near the ground. To preserve the feel-good factor and mitigate these effects, more green space is needed in urban development concepts.
WHAT ADDED VALUE DO GREEN SPACES PROVIDE?
They increase air quality and thus improve the urban climate - and at the same time the quality of life. Trees and greenery provide shade, coolness and humidification. At the same time, they also mitigate weather extremes, serving, for example, as a kind of sponge and catch basin during heavy rains, which was an acute problem this summer in particular. Bottom line: we need to become greener, seal less land and make a positive contribution to climate policy.
WHAT REQUIREMENTS MUST A FACADE MEET FOR GREENING?
That depends on the type of greening. In the case of facades, for example, there are the simple climbing plants, followed by climbing aids, all the way to elaborate facade planting systems. The climbing plants include the self-climbers, which need almost nothing and therefore often appear unintentionally on many buildings. With the more elaborate facade planting systems comes a lot of weight, so they must be anchored accordingly statically. In addition, irrigation systems and associated technology are required, as these are large green areas with virtually no natural irrigation. Fire safety regulations must also be checked in the case of extensive facade greening, as it may possibly also represent an additional fire load in dry conditions. Facade greening should only be done if the irrigation system required for it is appropriately managed through a stormwater management system.
WHAT ABOUT GREEN ROOFS?
Here, statics is the decisive factor, as the weight due to the substrate and the plants, as well as a drainage layer, weigh on the supporting structure. Rain also adds to the weight. A distinction is also made between intensive and extensive green roofs: Intensive green roofs with shrubs, perennials or even small trees tend to be more demanding in terms of planting and maintenance. Since it requires a lot of substrate, the weight is high. On the other hand, extensive greening with small plants such as mosses, sedums and grasses is less demanding. Extensive greening, and even simple intensive greening without tree plantings, is now easily possible on very many residential and office buildings. However, when it comes to buildings with large ceiling spans, such as production halls, the structural strengthening can often be more expensive than the greening itself. Waterproofing and root protection are the number one issue on the roof.
WHAT ARE THE BENEFITS OF GREENING A FAÇADE AND ROOF FOR THE BUILDING AND FOR THE ENVIRONMENT?
Green roofs help retain rainwater, reducing the impact of heavy rain events such as flooding problems. They also improve the microclimate in cities by mitigating the so-called "heat island" effect. As a type of urban heat island, an urban area is warmer than surrounding rural areas due to human activity. This can account for a temperature difference of up to ten degrees. In addition, greenery produces oxygen through photosynthesis, which contributes to better air, while also sequestering CO2 and purifying the air as green spaces absorb numerous airborne particles. In addition, there are other benefits such as soundproofing, insulating effect and the protection of biodiversity.
TO WHAT EXTENT DO GREEN AREAS HARM THE FABRIC OF BUILDINGS?
If everything is done correctly, they do not harm the building fabric in any way. Of course, this is not true for climbing plants, especially if they climb directly on the plaster facade without a climbing frame and, like ivy, are still very strong.
AND WHAT ABOUT WATER CONSUMPTION?
Green roofs largely manage without irrigation. However, if they are to be true roof gardens, irrigation is necessary. For the most part, however, this should be provided by rainwater cisterns, so that as little or no drinking water as possible is used. For intensive green facades, irrigation is necessary - again, hopefully via rainwater cisterns, so that the greenery does not lead to increased drinking water demand. For water savings, there are several methods that minimize root growth while minimizing substrate. This leads to less water consumption and at the same time up to 80 percent less water demand.
THE WHOLE PROCESS ALSO INVOLVES SOME COSTS. WHEN DO THE ADDITIONAL COSTS PAY OFF OR WHEN DO THEY NOT PAY OFF?
Instead of a costly natural stone façade or an expensive all-glass façade, a green façade can be worthwhile. Climbing plants pay off compared to wood or metal cladding on simple structures like parking garages. Extensive green roofs on flat roofs are largely cost-neutral because they do not pose any particular structural challenges.
WHAT FIGURES ARE WE TALKING ABOUT SPECIFICALLY?
Facade greening can cost anywhere from 40 to 1,000 euros per square meter. In some cases, there is also a considerable outlay as well as further costs in maintenance. If necessary, however, stormwater fees can be reduced. If the greening is done well, then the property is very likely to experience a steady increase in value in the future, but this is difficult to quantify across the board.
IS THERE A TREND TOWARD GREENING - IF SO, WHAT DO YOU BASE THAT ON?
Quite clearly yes. More and more cities and communities are calling for and promoting green roofs and facades. Subsidies such as those from the KfW for green roofs are also causing demand to rise. In some cities, flat roofs are permitted exclusively with green roofs or photovoltaic use. Although it is not mandatory, in almost all of our construction and real estate projects green roofs are a topic that clients discuss with us and often implement. Individual development plans also already include requirements for green facades.
THAT ALL SOUNDS VERY SENSIBLE AND EFFECTIVE. ARE THERE ALSO PROBLEMS THAT CAN ARISE?
In the case of simple climbing greenery, care must be taken to ensure that the distance to the building is maintained with climbing devices in order to avoid structural damage. There are greater challenges, especially with extensive and intensive facade greening systems. If flexible container replacement systems are not used there, considerable expenditure is required for maintenance. Replacing plants on vertical facades is much more difficult. How the plants are oriented, whether they can tolerate shady locations, and whether they are wind- and weather-resistant must all be taken into account at the planning stage. Not every plant is suitable for every facade. Planting and care can also be complex: In the case of particularly tall buildings such as the Bosco Verticale in Milan, a dedicated crane is even installed on the roof for green maintenance work in the facade.
About GREGOR GRASSL (DIPL.-ING.), ASSOCIATE PARTNER AT DREES & SOMMER
Gregor Grassl studied urban planning and architecture and is a specialist planner for energy efficiency. At Drees & Sommer, he is responsible for numerous sustainable urban and neighborhood development projects in Germany and abroad. His work focuses on strategic consulting for public and private clients on climate protection concepts, heavy rainfall management, infrastructure system planning and certification.
In 2009, Grassl established and chaired the working groups "Urban Quarters" and later also "Commercial and Industrial Sites" in the German Sustainable Building Council (DGNB). In 2013, he was appointed to the "National Platform Future City" by the German government's Future Initiative. He is also co-author of the book "Nachhaltige Stadtplanung" (published in November 2018).
---
About Katja Reisswig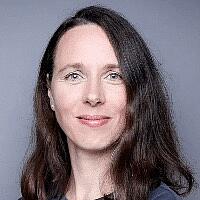 Dr Katja Reisswig is the founder and author of the cross-sector B2B online magazine Technewable.com. Her many years of experience in PR, communication and marketing, the insights gained from her doctorate in the field of knowledge and technology transfer about entrepreneurial universities, her practical experience from her consulting work within the framework of EXIST funding programmes as well as insights into numerous innovative projects and start-up ventures have all flowed into this.
---
Related Content