Pumps
45% TCO - Industrial Pumps fight for efficiency: part 3/4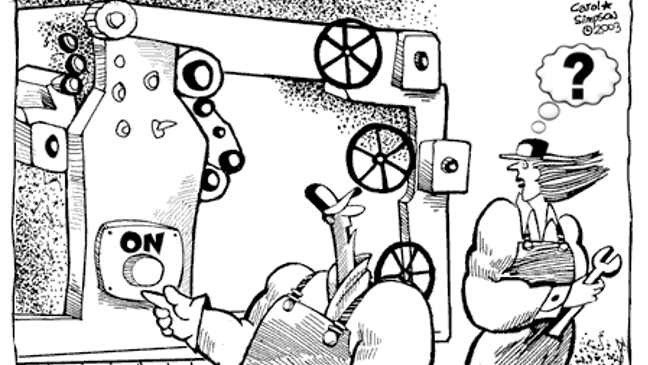 For all who followed my previous posts on industrial pumps, this is post 3/4 where I will have a deeper look into the ODR concept (Operator Driven Reliability)
For all who are new… you can check out my previous posts on "45% TCO – industrial pumps fight for efficiency"
- Introduction (Energy Efficiency / Maintenance)
- Critical components
Maintenance program for industrial pumps
Maintenance programs most often follow 4 steps:
1. Strategy
Objective: define business goals to enable identification of most suitable maintenance concepts
2. Identification
Objective: identify most promising maintenance concepts, e.g. based on "improvement margin"
3. Control
Tasks: Basically it means set job plans and protocols, procedures to apply and spare parts alignment
4. Execution
Tasks: Work (maintenance) execution, post maintenance testing and update of the living program.
Generally it is the objective to do the right maintenance, on the right equipment, at the right time, by the right people, for the right reasons. However, with limited resources companies need to decide on which maintenance concepts to focus on. Assessing the potential "improvement margin" is part of this decision making process.
Let´s have a closer look on the ODR concept to also gain insights on how to identify improvement margins.
What do you know about ODR?
ODR emphasizes on operator involvement and ownership for equipment performance.
The goals of a ODR program are
to maximize equipment productivity,
maximize equipment availability and
make quality products by eliminating causes of equipment defects, losses and waste.
This should be achieved through expanding and engaging the knowledge, skills and abilities of the front-line people known as operators. This saves time and resources for the maintenance team to focus on higher and more complex maintenance activities.
Margin of improvement
The question is to know how to assess the margin of improvement of efficiency from ODR? Actually there is no way to estimate in advance the benefit we can get from ODR implementation!
BUT…
there are some case studies which can help to assess a potential benefit.
Case Study Petrochemical Industry
A major petrochemical refiner adopted the Operator Driven Reliability process to improve equipment reliability, enhance feedback to operators, foster crossfunctional teamwork and instill a culture of operator accountability for the equipment they used.
Within a year of implementation,
mean time between failures (MTBF) of process pumps increased 15 %
pump maintenance costs decreased 12 %
total maintenance spending decreased 10 %
reliability issues identified by operators resulted in over 350 000 USD in cost savings.
Overall, ODR helped the refiner increase revenue, reduce costs, eliminate paper rounds and redundant reporting, and delivered faster access to data to speed up business decisions.
Case Study Paper Industry
Aiming to increase equipment reliability and reduce operating costs, a global paper producer implemented key reliability strategies companywide, including the Operator Driven Reliability program.
For one facility, ODR
improved Overall Equipment Effectiveness (OEE) by 2 % generating nearly 2M USD in savings.
reduced maintenance spending by 20 %
reduced major equipment failures by 25 % and
reduced unscheduled, failure-related downtime.
The paper manufacturer attributed much of this success to operator influence on overall reliability. Operators can now react quickly to changes in equipment health and perform routine tasks and adjustments, allowing reliability and maintenance personnel to focus on complex equipment problems. Operator observations and improved communications allow for immediate corrective actions.
To conclude
There are two obvious conclusions
maintenance is a key driver to increase the efficiency of industrial pumps – to finally win the 45% TCO battle
It is difficult to pre-assess the improvement margin of a maintenance concept, hence it is difficult to decide on which concept to focus on. Case studies can act as a major source of reference to improve judgement quality
And a remark
I did not go into the ODR implementation details. However, concepts like ODR are often misunderstood, e.g. it is not just a concept to shift responsibilities but to change behavior and processes.
Another good example
An example of how relevant maintenance and energy efficiency - in other words TCO - has become for selling pumps to industry is the latest press release from CP Pumps. CP Pumps introduced a new pump to the market. The technical "feature", being able to deal with larger pumping volumes, is only mentioned in a small part. Main focus is on "energy efficiency" and "maintenance"! (check out their press release here).
To come: Industrial pumps & IoT ... stay tuned
Source: World pump journal
---
About Levis Gandeu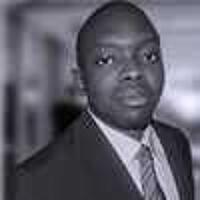 Levis Gandeu is functional analyst at Wordline Global and writes for EEIP as technical expert.