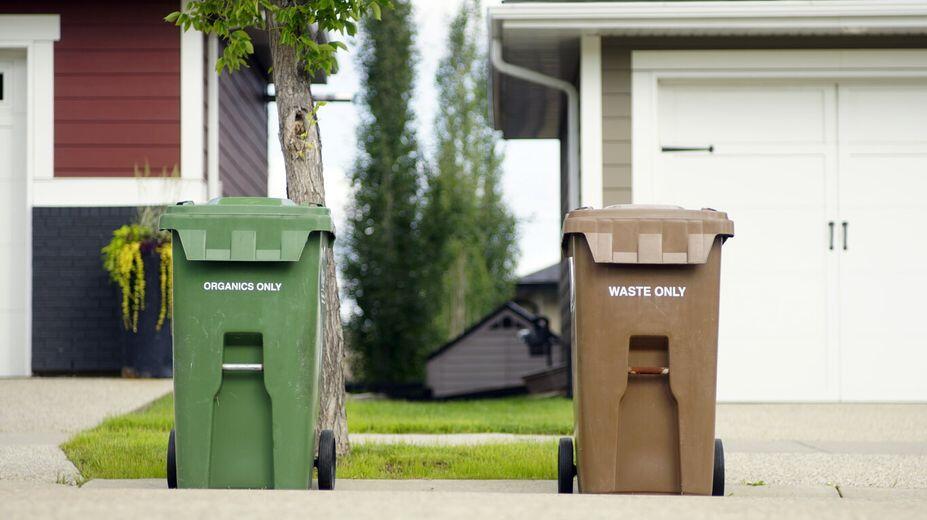 Innovative zero waste projects in the public and private sectors provide an important opportunity to build local circular economies while avoiding serious environmental harm from plastic pollution and waste disposal. The number of zero-waste city projects is growing in Asia, and these projects require access to flexible, smaller-scale financing with low or no interest. Yet traditional development capital for waste systems is frequently misaligned with these effective zero waste approaches. To have a greater social and environmental impact, donors and lenders will need to adapt to the needs of cities and others developing circular economy solutions.
INCINERATION IS NOT SUSTAINABLE FINANCE, HARMS THE CIRCULAR ECONOMY
Waste management is a serious problem in developing countries, and the sector is vastly under-funded, resulting in societal and environmental problems. While lenders and donors have prioritized capital intensive infrastructure like incinerators to meet waste disposal needs, the tide is turning. Incineration is the most expensive waste treatment system for construction, maintenance, and operations, compared to composting, recycling, and even landfilling. These high costs have made incinerators attractive to investors and banks over the years, but development agencies like the World Bank and Germany's GIZ are increasingly acknowledging the consequences of incineration, whether or not energy is recovered.
The financial consequences for governments go beyond the direct costs of debt payments, operating expenses, and extensive equipment repair. Incinerators typically require governments to lock in waste generation with contracts committing to supply fixed amounts of waste for the contract period or pay substantial fees. These "put or pay" contracts have cost cities millions of dollars in the United States and multiple countries in Europe. The perverse incentive of such contracts creates a lock-in effect that undermines future reduction, recycling, and composting programs, leaving governments with inflexible infrastructure and the threat of unanticipated expenses. Furthermore, the cost of ash disposal is often overlooked when incineration is considered, but ash is an unavoidable waste stream from incineration that burdens governments with new hazardous waste management costs.
Funding within the European Union is undergoing even more dramatic shifts. In January 2019, the European Investment Bank (EIB) published its Circular Economy Guide, which excludes incineration as a contributor to a Circular Economy. Later that year, the EIB pulled funding from a controversial incinerator project in Belgrade, Serbia because the project would have prevented the country from achieving recycling and circular economy objectives. The EU 'Sustainable Finance' criteria for the private sector is also in the process of excluding waste-to-energy incineration, due to concerns about climate pollution and the harm incinerators do to the circular economy, waste prevention, and recycling. Following EU policy that prioritizes waste prevention and circular economy over waste disposal, a major change is underway at the EU Cohesion Fund development in Europe: the Fund had previously spent half its waste management funds on incinerators, and in 2019 was instructed to largely eliminate funding for incinerators.
Beyond cost, incinerators are particularly inappropriate in developing countries for multiple reasons. Per capita waste generation is low, and waste composition is mostly wet organic materials: rather than generating electricity, the high moisture content and low quantities of paper and plastic mean that diesel or coal are added to waste to get it to burn, increasing pollution, climate emissions, and costs. Additionally, developing countries often lack the necessary technical resources and infrastructure to effectively monitor and hold accountable operators of such environmentally and socially sensitive infrastructure. Many developing countries also lack the waste infrastructure and associated policy framework to drive results higher up the waste hierarchy such as waste reduction and composting. The failures of the Okhla waste to energy incinerator in New Delhi, India illustrate the challenges that incineration faces. Variations on incineration like waste gasification and pyrolysis also have troubling financial track records that would be irresponsible to impose in developing countries, with at least $2 billion work of failed projects in Europe, the United States, and Australia.
INNOVATIVE, EFFECTIVE SOCIAL CAPITAL WASTE SYSTEM TRANSFORMATIONS
There is an important solution that addresses waste management challenges, reduces environmental harm, and has a track record. The Asia-Pacific region is seeing a new wave of decentralized city-scale zero waste projects, which are building circular economies at local scale, require much less capital, and create multiple social impacts. These community-centric projects are expanding in multiple countries in partnership with local governments, establishing door-to-door collection of source-separated materials by governments or contracts with waste picker cooperatives. Combined with clear education programs and community input to build program ownership, these projects greatly reduce the tons of waste disposed of.
Tacloban, Philippines, which was ravaged by Typhoon Haiyan just six years ago, now holds one of the most advanced zero waste systems in the region thanks to public-nonprofit partnership and funding from U.S. State Department and the Plastic Solutions Fund. Tacloban's program development provides a roadmap for the many cities around the world that have ineffective or incomplete waste collection. Before the zero waste partnership between the city government and the NGO Mother Earth Foundation, only 30% of the city received regular waste collection, meaning that residents resorted to burning and open dumping at least 70% of the city's waste. While expanding waste collection, Tacloban simultaneously reduced waste going to landfill by 45% in just one year. This was possible because the Mother Earth Foundation trained the city and residents to collect waste with effective separation for recycling and composting. Because the city sends fewer tons of waste to the dump, it saves over US$400,000 annually.
Zero Waste City programs are proving to be long-lasting. Since 2013, the city of San Fernando in Pampanga, Philippines has consistently diverted at least 50% of waste. Driven by continual improvement goals, over 80% of collected materials now go to composting and recycling. San Fernando is a short distance from Metro Manila, where the city of Malabon's zero waste program makes the city cleaner and safer, and the local government employs 65 people for daily waste collection. Previously informal waste workers were hired as authorized garbage collectors or monitoring staff for the daily collection of waste. This system increased worker income for people whose previous income barely met their daily needs.
Beyond the Philippines, Zero Waste City programs are in development in Indonesia, Malaysia, Vietnam, China, India, and other countries in Asia. Cities choose this path for many reasons, including reducing the cost of waste disposal, increasing coverage, reducing pollution, generating employment, and building community pride. Donors and funders should be interested for the same reasons, and because programs like this make sense socially and financially. Residents receive good service with high reliability and cities benefit from reasonable and predictable costs, programs create a high number of jobs compared to waste disposal sites like incinerators and landfills, and harm from plastic pollution and other waste disposal. Regional systems can build resilient portfolios of infrastructure and services that can be adapted, expanded, updated. In many cases, these programs are intentionally built in the public sector to build the program into the social fabric of the community, and to retain direct control over project management and outcomes.
Donors and lenders increasingly recognize the need for options that minimize waste disposal. The financial benefits of lower-cost operations have been recognized by the World Bank in multiple reports, including Sustainable Financing and Policy for Composting. This excerpt summarizes the cost appeal of composting, a key component of any zero waste system: "Since materials and labor in low-income countries tend to be comparatively inexpensive, low-tech composting is appealing as a cost-effective waste management technique as compared to landfilling, anaerobic digestion, or incineration among others." The same report notes that "Financing mechanisms [for compost operations] vary, and a typical composting project is financed through a combination of two to four sources."
A CALL FOR DONORS AND LENDERS TO RETHINK FINANCING THE CIRCULAR ECONOMY FOR CITIES
The struggle that cities face to pay short term transition costs to Zero Waste City systems would be surmountable if donors and lenders were to rethink approaches to the circular economy, particularly in developing countries. In some cases, cities already paying for waste disposal may need a relatively small amount of funds to build low-cost infrastructure and start programs; within a short period, long term waste disposal savings more than covers the longer term ongoing program costs. In other cases, cities need greater levels of financial support to build entirely new systems and long term sustainability.
Cities and zero waste project implementers like technical assistance NGOs need funds for collection equipment, infrastructure for compost operations, sorting and transfering materials for recycling, and for initial education, outreach programs, and city capacity building. Overall zero waste program costs are much lower than cookie cutter integrated solid waste management approaches that historically overemphasize waste disposal. Furthermore, zero waste systems allow cities to adapt approaches over time, such as improving organics processing infrastructure. At a city or regional level, they are well suited to a diverse portfolio of less-centralized organics and recycling infrastructure, as well as new private or public sector refill and reuse systems, making projects more resilient and adaptable.
There is a clear need for creative, cutting-edge solutions to finance low-cost solutions with large scale impact. Zero waste has many advantages over other waste-disposal focused projects, from pollution prevention and climate resilience to achieving multiple social impact benefits (jobs creation, worker dignity, community pride, health, and safety). Official development assistance and other financing mechanisms will need to adapt to support these projects, because the private sector is not likely to make money from zero waste projects, project costs are frequently smaller than typical large-scale development finance, and these projects work best when implemented at the municipal or sub-national level.
In developing new approaches, institutions can consider that project sizes in larger cities and megacities could be in the millions of dollars, as could multiple projects aggregated into a larger one. Institutions should consider redirecting funds through development and commercial banks that have portfolios for local government units, such as the Development Bank of the Philippines and the Philippines Land Bank, which have funds earmarked for waste management. Financial institutions can also provide support to emerging social enterprises (SE) that support zero waste like recycling industries, waste pickers cooperatives, and even small-scale businesses that have alternative delivery systems in place: two such grant-making institutions in the Philippines give solely to SEs.
GAIA, our partner organizations around the world, and the cities they work with are grappling with the disjunction of financing available to the world's most effective waste management programs. We hope institutions will be partners in developing non-extractive mechanisms to bring zero waste systems to more cities.
Authors: Monica Wilson, Edel Garingan and Mariel Vilella
Image credit: VanveenJF
This article was previously published on Circular Economy Symposium at Harvard.
---
Related Content